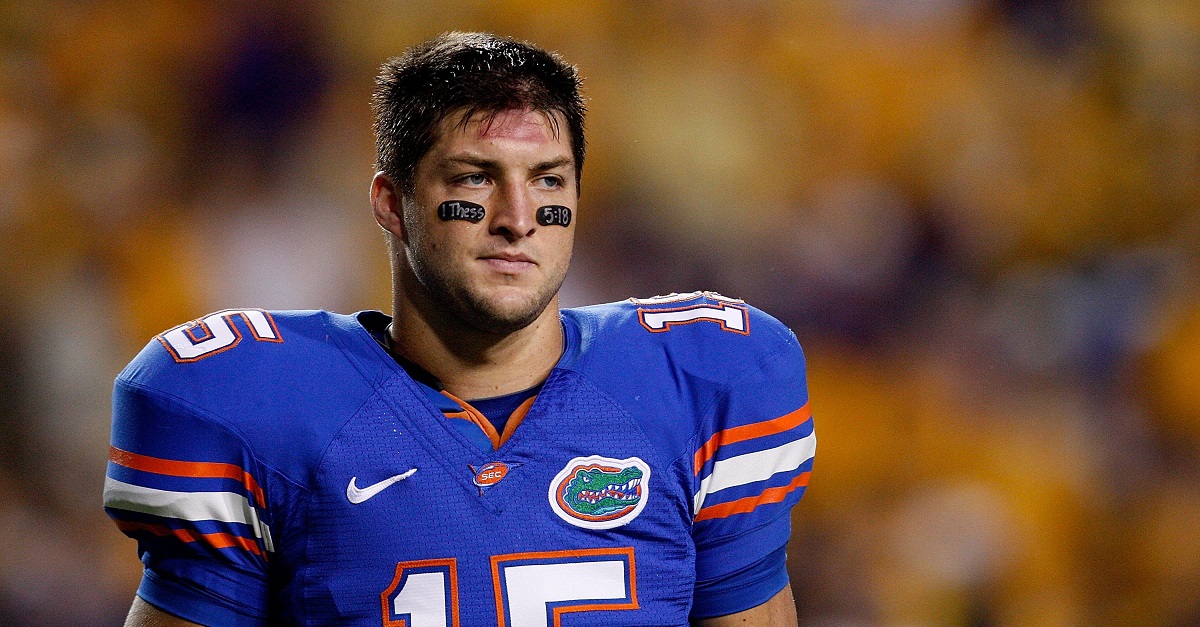 Kevin C. Cox/Getty Images
BATON ROUGE, LA - OCTOBER 10: Quarterback Tim Tebow #15 of the Florida Gators against the Louisiana State University Tigers at Tiger Stadium on October 10, 2009 in Baton Rouge, Louisiana. (Photo by Kevin C. Cox/Getty Images)
Florida fans will be the first people to tell you that the Gators' defense has won them plenty of games over the seven years since Tim Tebow left campus. Despite their excellent recruiting record over those last seven years, they haven't been able to make those offensive guys show up on the field. ESPN's David Hale threw out this interesting stat showing just how inept the offense has been the last seven years:
The most disturbing part of that stat is that Florida is a top 10 recruiting school over that span while all those other schools aren't better than 38th over that same span. So to think that Florida has just not recruited the quarterback position well is a fair assessment and there hasn't been a quarterback even half as good as him with the likes of Jeff Driskel, Jacoby Brissett, Luke Del Rio, John Brantley, Austin Appleby, Will Grier, Treon Harris, Skyler Mornhinweg and Tyler Murphy having all gotten starts.
Now, Driskel was a five-star recruit coming out of high school, but he never seemed to be able to put the pieces together while being forced to play in a system much different than the spread option he was meant to be used in. Will Grier was about to be the next guy to catapult the Gator offense into gear, but he transferred after being handed down a year-long suspension for PEDs.
Alas, the Gators must still continue to suffer after only putting up 192 total yards of offense against Michigan in the season opener and losing it for the first time in over 25 years. The defense has been stellar over that same time span, but it can only score so many points that the offense refuses to over the course of a season.