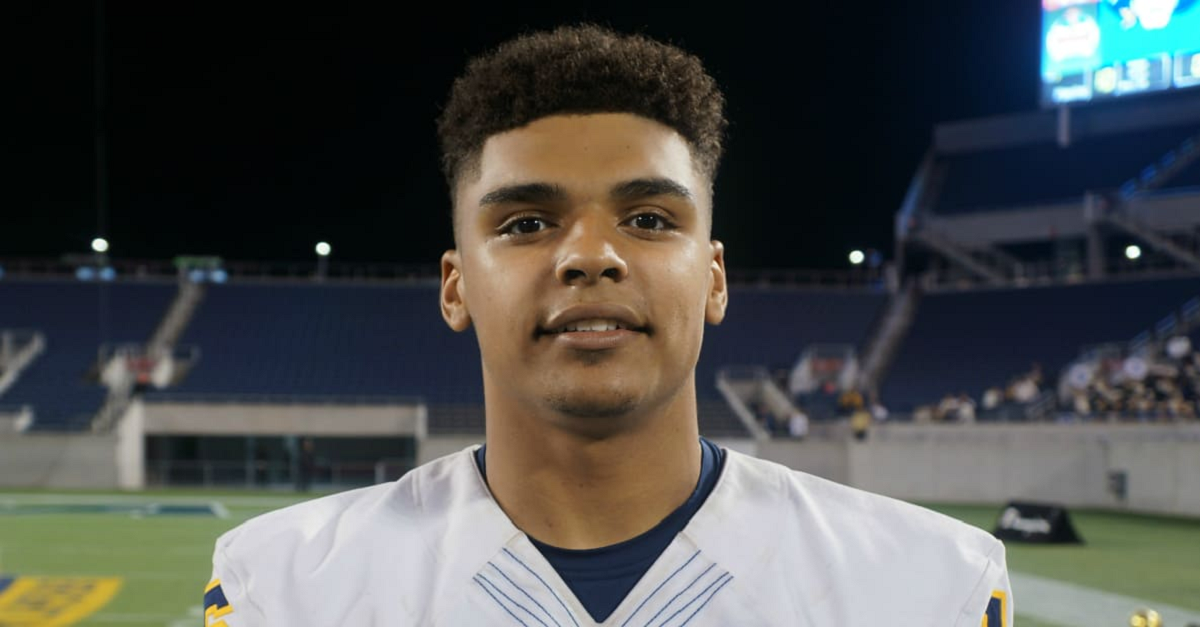 @SECCountryUF/Twitter
@SECCountryUF/Twitter
Former five-star wide receiver and Ohio State freshman Trevon Grimes has decided to move back closer to home after spending only one year as a Buckeye. He is originally from Florida and he will be going there for this season as the Gators made it official on their Twitter account:
Normally, Grimes would have to sit out a year due to NCAA transfer rules. However, that may not be the case since Grimes is coming under different circumstances. According to a report by David Furones of the Sun Sentinel, Grimes is applying for a hardship waiver that could make him eligible for 2018, as opposed to sitting out the usual required year. He took time away from the team in October to deal with a family health issue. They live in Fort Lauderdale, Fla.
NFL Hall of Famer Cris Carter said the 6-foot-3, 202-pound receiver could be "the next great one" and that has to bode well for the Gators who have been in need of better quarterback and receiver play the last couple seasons. He committed to the Buckeyes in August of 2016 and never wavered.
He was ranked as a five-star recruit, the No. 4 player at his position and No. 8 recruit in the state of Florida according to Rivals.
[h/t SEC Country]