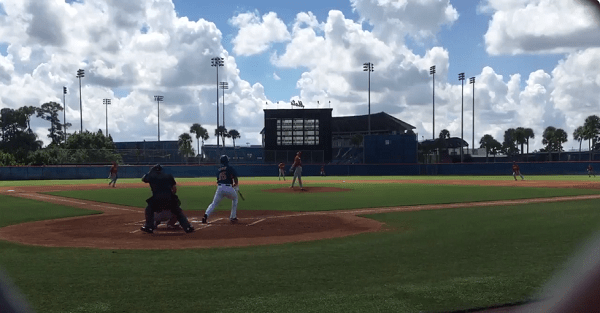 Twitter/@Katie_Johnson_
People were skeptical of Tim Tebow playing baseball, but he's in the instructional league with the New York Mets. And it looks like he's doing some school as he swung on the first pitch he saw and that ball went yard!
RELATED: Tim Tebow has signed with an MLB team
The 29-year old rookie has definitely turned some heads and has clearly gotten his new career started off on the right foot.