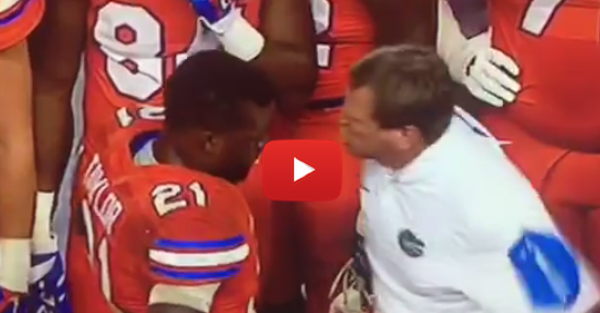 This is what we call giving someone an ear full. In the fourth quarter of East Carolina and Florida, junior running back Kelvin Taylor scored a seven yard touchdown to put the Gators up 31-17. Shortly after the play, he made a throat slashing gesture while celebrating the score. Taylor was flagged for excessive celebration for his antics. As Taylor went back on Florida's sideline, head coach Jim McElwain let Taylor have it for the penalty.
McElwain was asked post game about his reaction to Taylor's gesture.
He obviously wanted to make an example, but this might have been a little much.