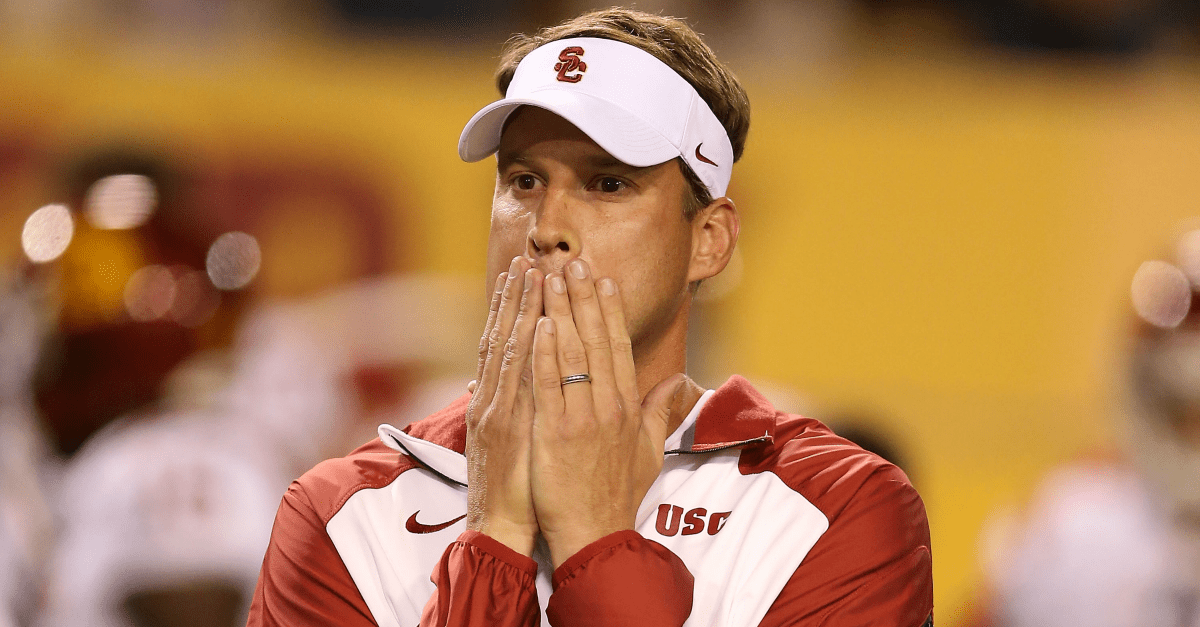 Christian Petersen/Getty Images
Christian Petersen/Getty Images
Lane Kiffin has had plenty of ups and downs over his coaching career (mostly downs with departures from the Oakland Raiders, Tennessee Volunteers and USC Trojans). Despite his current tenure with Alabama, his next gig may already be lining up.
For Fox Sports' Stewart Mandel, he could see Kiffin heading back to his alma mater:
"It's not going to be anywhere near as glamorous as Alabama, but I can think of one possibility for sure. Fresno State, his alma mater, is 1-6 and all but certain to fire Tim DeRuyter. It would be the perfect low-profile job at a program where he can win, further restore his image and possibly springboard back to the Pac-12 in a few more years."
Kiffin's resurgence under Nick Saban at Alabama and his work with freshman quarterback Jalen Hurts has drawn the focal point of open slots across the country.
At the bare minimum, Kiffin should be expected to vie for some of these "low-profile jobs." At best case, it wouldn't be outrageous to imagine him in the running for some of the top jobs across the Power 5.
You'd imagine it would have to be a heck of an opportunity to leave his job as offensive coordinator for one of college football's powerhouses, Alabama.