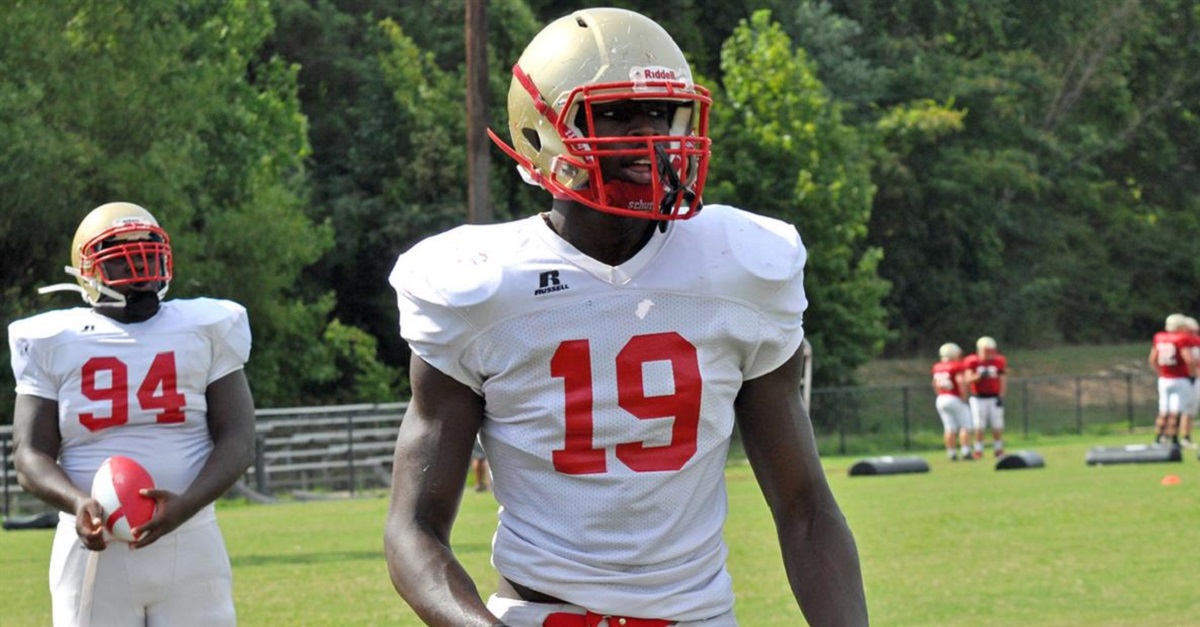 247Sports
@adananderson/Twitter
According to 247Sports, four-star linebacker Adam Anderson (6-foot-5, 220 pounds, Rome, GA) of the 2018 recruiting class announced his commitment to Georgia on Friday.
"It is lifelong dream for me, coach was very excited when I told him," said Anderson to 247Sports. "I am also the first defensive commit in 2018 so he was excited for that."
Anderson also had offers from Alabama, Clemson, and Auburn.
The 2018 recruiting class may be far away from actually playing at the college level, but Anderson already has the athleticism of a potentially elite linebacker. He is a towering presence at 6-foot-5, and multiple site have him as running the 40-yard dash between 4.52 and 4.57.
If Anderson continues to excel, he could definitely pick up a fifth star in time. It definitely looks like Georgia got a high-upside commitment here.