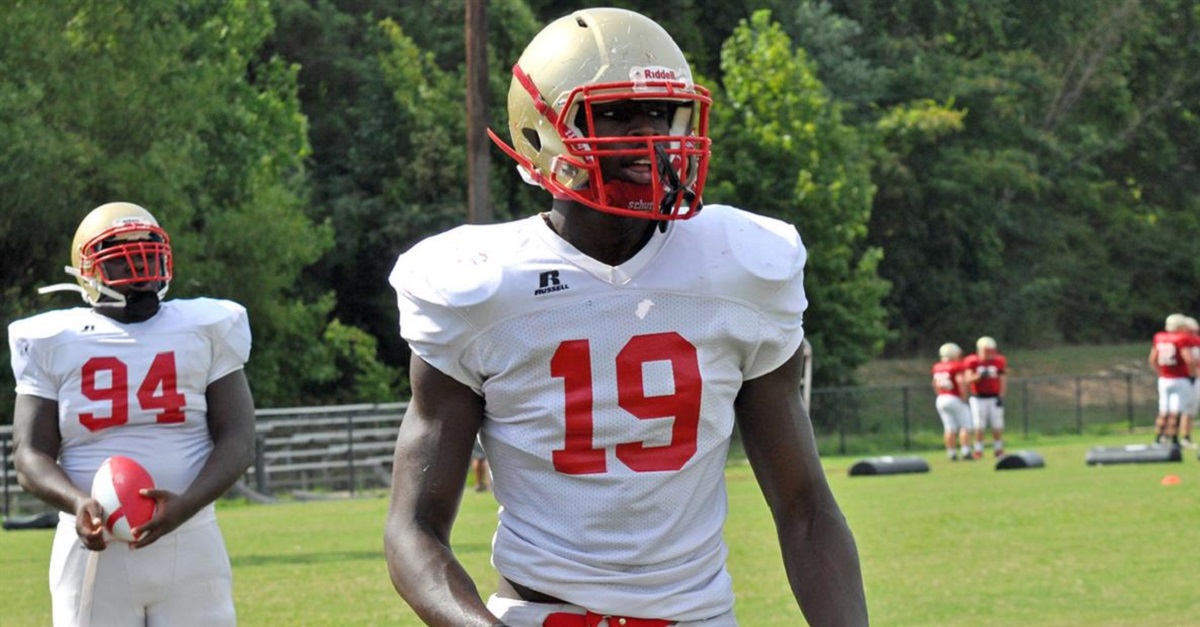 @adananderson/Twitter
@adananderson/Twitter
Four-star Adam Anderson, who is the No. 2 outside linebacker in the nation, decommitted from LSU a few weeks ago, and he has since released a new Top 5 consisting of Alabama, Clemson, Florida, Tennessee, and Georgia.
That being said, it looks like there are two teams that are really on top of his recruiting right now, as a recent interview Rusty Mansell of 247Sports identifies Georgia and Alabama as the two that are really emerging in his recruitment. As of now, Mansell says he would be "surprised" to see Anderson pick anyone else besides one of those two teams.
Related: Four-star QB Dakereon Joyner issues apology after controversial statement
The Bulldogs may be the favorite here, as Anderson was actually committed to Georgia last year before flipping his pledge to LSU in April. However, things have changed greatly since then, and LSU no longer even ranks within Anderson's Top 5.
Anderson is rated as a consensus four-star recruit, and he is on the verge of potentially becoming a five-star in the future. As of press time, he is ranked as the No. 2 outside linebacker by the 247Sports Composite.