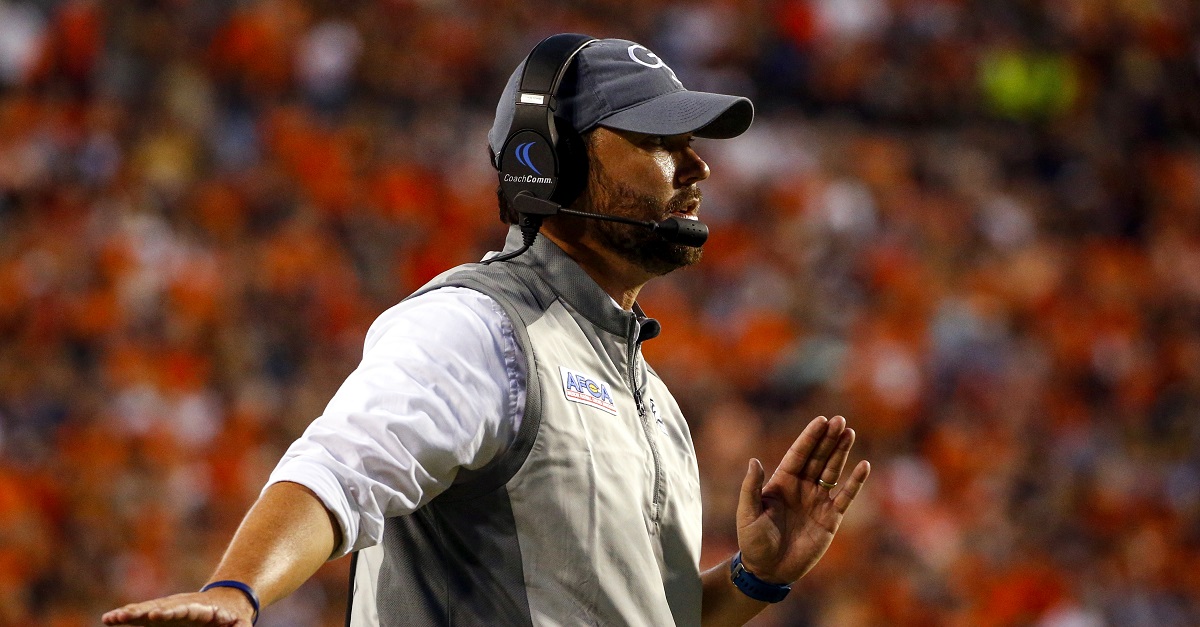 Butch Dill/Getty Images
AUBURN, AL - SEPTEMBER 2: Head coach of the Georgia Southern Eagles Tyson Summers waits for the play during the first quarter of an NCAA college football game against the Auburn Tigers at Jordan Hare Stadium on Saturday, September 2, 2017 in Auburn, Alabama. (Photo by Butch Dill/Getty Images)
The Tyson Summers era did not go well at Georgia Southern. The embattled head coach was let go after a winless start to the 2017 season and to say there was venom from the fan base aimed in his direction would be a vast understatement. Obviously, it was probably over-the-top but, for a (very) proud program with rich tradition, the move away from the triple option with failing results did not go over well.
Still, there is respect for Summers around the industry and that came to the surface this week with a new reported landing spot. Seth Emerson of DawgNation brings word that Summers is joining the staff under Kirby Smart at Georgia. The report indicates that Summers will be in a "quality control, off-field role" but does add the caveat that he was seen recruiting, which could add another layer of intrigue to the proceedings.
It should be noted, though, that Georgia still has an opening as its 10th assistant coach, which could be filled by Summers in some way. He is still (very) young at the age of 37 and could be a real asset to any program, especially one that has the upward trajectory of the Bulldogs at the moment.
More info should become available in the future but it appears that a long-term friendship between Smart and Summers has spawned a new hire in the SEC.