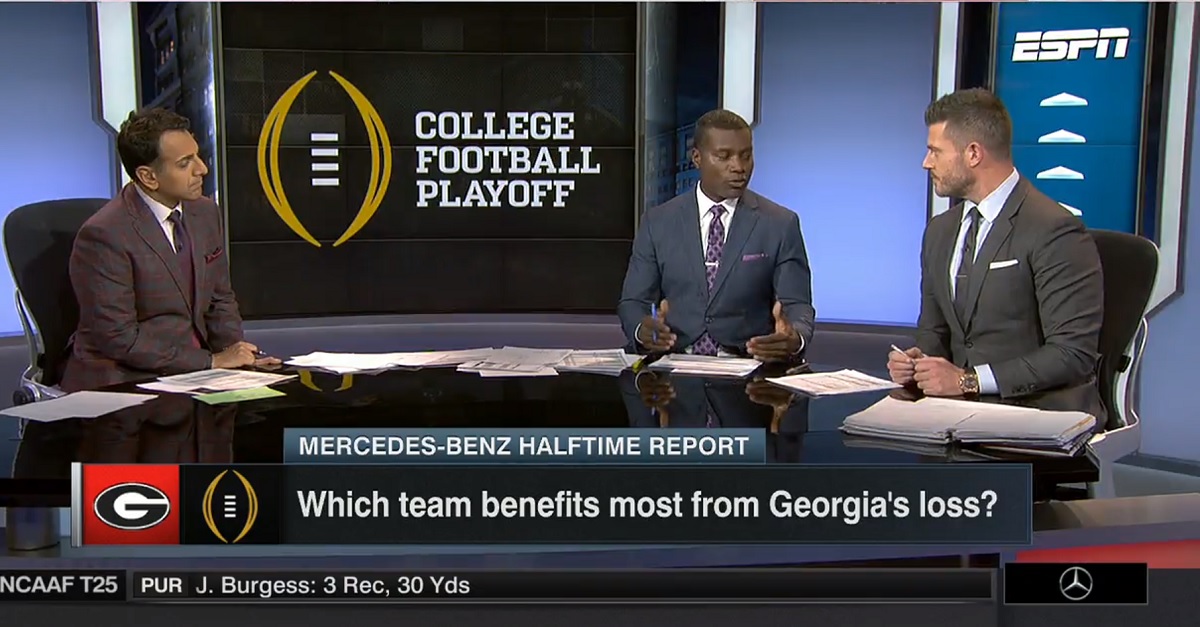 Clippit/Screenshot
No. 1 Georgia lost to No. 10 Auburn 40-17 on Saturday, and one of the big questions after that loss is which college football team benefits the most from that game.
According to ESPN's Jesse Palmer, the answer to that question is Wisconsin.
Despite being undefeated, Wisconsin was ranked No. 8 in the second edition of the College Football Playoff rankings, with the big knock on the Badgers being a weak schedule and underwhelming play. However, the Georgia loss could eliminate a team ahead of Wisconsin, while also showing the difficulty of going undefeated.
Wisconsin beat No. 20 Iowa 38-14 on Saturday to help out their struggling resume. As of press time, the Alabama-Mississippi State, Notre Dame-Miami, and Oklahoma-TCU games were all in doubt, so Wisconsin still has plenty of room to move up before the night is over.