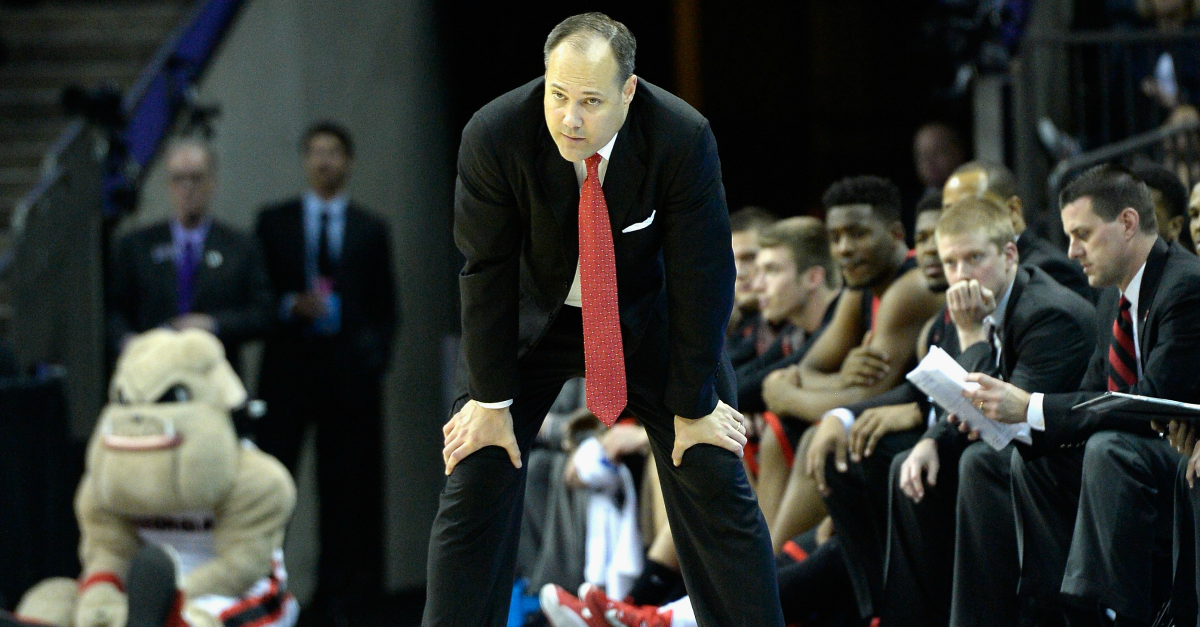 Georgia basketball coach Mark Fox was flying from Atlanta to Miami to visit his friend and Miami Heat assistant coach Keith Smart, who recently returned to the team after completing cancer treatment. Fox was going down to watch the Heat-Hornets playoff game on Wednesday (Charlotte won), but was delayed because of what seems like a miscommunication.
"Sounds like there must have been some miscommunication in the tower and another plane entered the runway as we were headed to takeoff," Fox said in a text to DawgNation. "The pilot hit the brakes and it's a good thing they worked. It really wasn't a big deal. The pilot was great in how he handled it all."
Coach also sent out a tweet to let everyone know that he's fine.
The Charlotte Observer columnist Scott Fowler, another passenger on the flight, wrote that the captain described the incident as an "administrative mistake" made by air traffic controllers.
[h/t SEC Country]