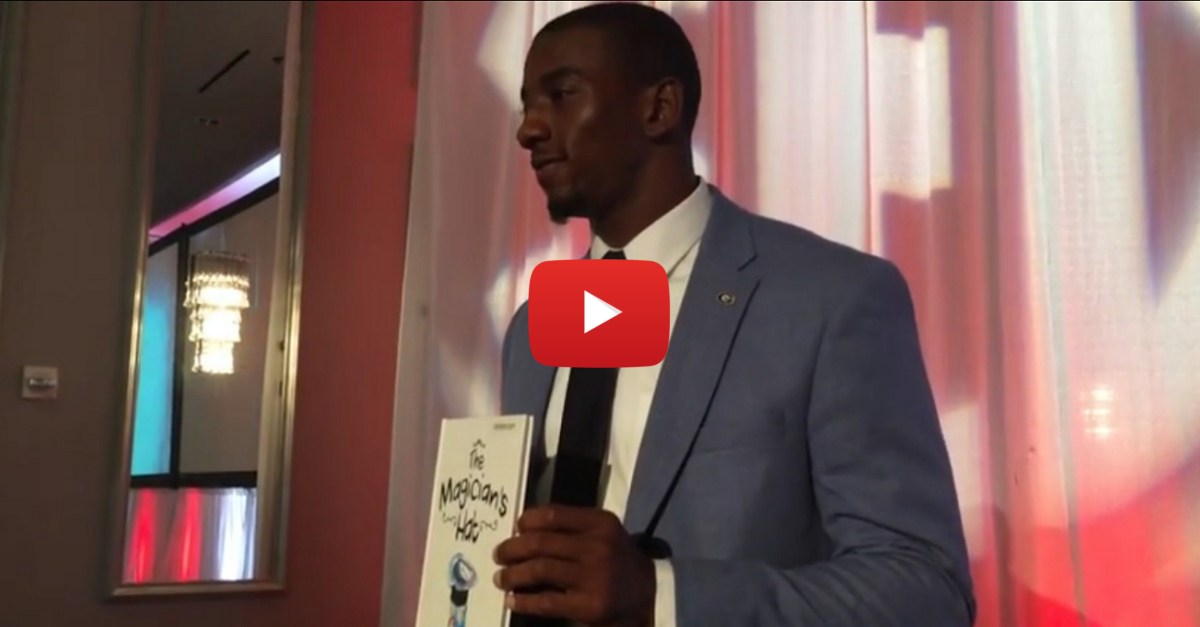 When he first arrived at Georgia, Malcolm Mitchell said that he could only read at a junior-high level.
He's come a long way since then.
At SEC media days on Thurday, Mitchell revealed a children's book that he authored, The Magician's Hat. The book will become available in stores in August.
"My journey into reading really inspired me to start doing some writing on my own and working with kids pushed me toward the picture book and children's book realm," Mitchell said. "I wrote a story a while ago, and for about a year and half I've been working to get it to the point that you see today."
While NCAA regulations prevent UGA from promoting the book, Mark Richt did write the foreword of The Magician's Hat for Mitchell.
"I'm proud of the guy. Just as a father you want your children to grow and you want them to chase dreams, you want them to be a well-rounded human being and I think that's very important," head coach Mark Richt said. "We want our guys to be the best football players, we want them to play in the NFL, but we also want them to be able to function as a husband and a father, a citizen of our community. So when you see the growth of a young man from his freshman year to getting ready to go out the door, it's rewarding to see that happen."
Mitchell missed much of 2013 and 2014 due to knee injuries, giving him a lot of free time that resulted in him joining a local book club. Mitchell stated that he was the only male in the group consisting of 40, 50, and 60 year old women.
Mitchell returns to the football field this year for the Bulldogs as the fifth-year senior. Mitchell had 248 receiving yards in nine games after returning from injury last season. In his last full season (2012), Mitchell caught for 572 yards and four touchdowns. He figures to be a big part of the offense this season as Georgia tries to transition to a new quarterback after the departure of Hutson Mason.