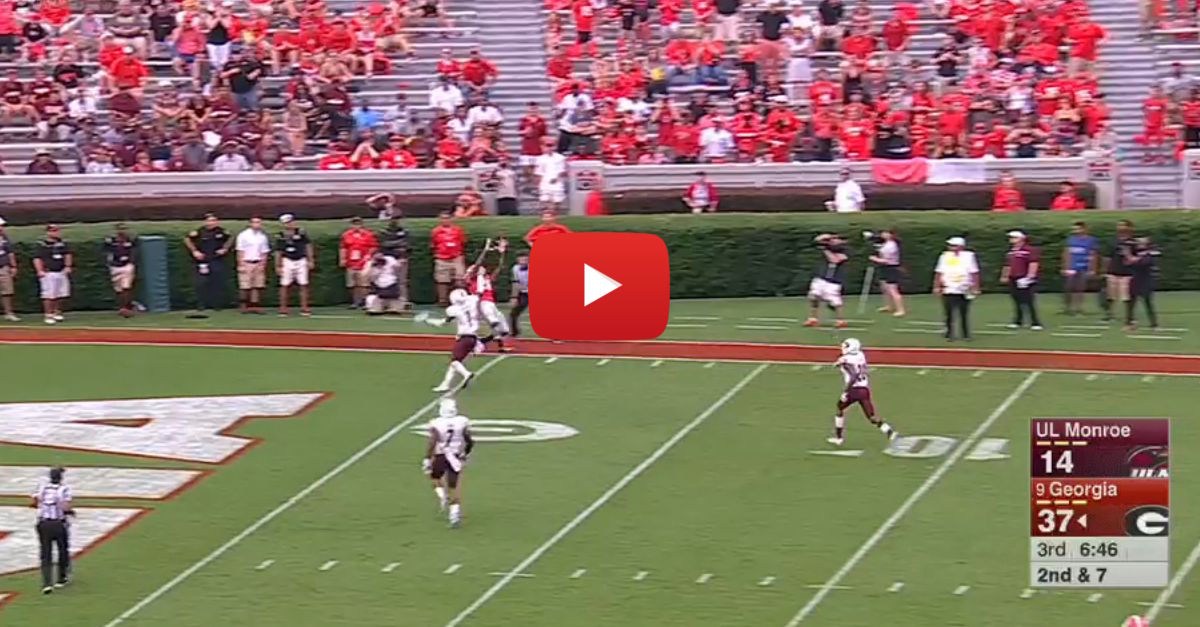 Having already missed 23 games throughout his tenure at Georgia, fifth-year senior wide receiver Malcolm Mitchell wants to end his Bulldog career on a high-note and he's off to a good start Saturday.
Quarterback Greyson Lambert simply has to throw it in Mitchell's vicinity and the talented wide receiver will make the play. The 6-foot-1, 195-pound wideout will certainly be a vital part of an offense that will rely heavily on running back Nick Chubb, but can really mix things up with a strong passing attack.
With Georgia's running game and defense, if his receivers make plays like this all season, Lambert may have the easiest job in college football.