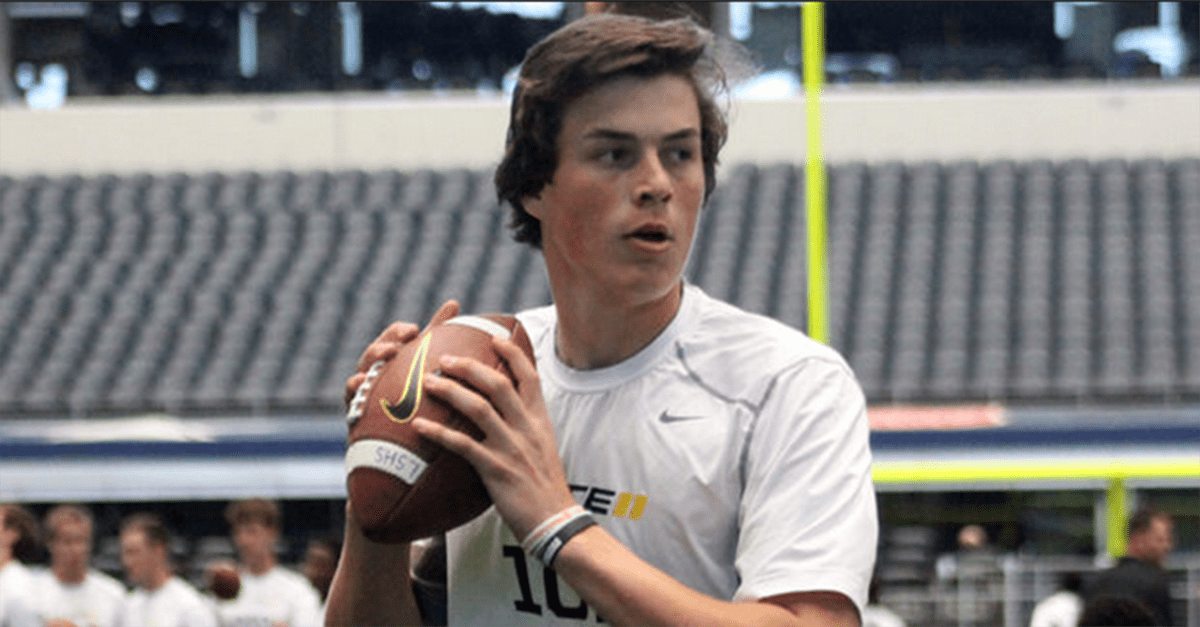 We can't call him the savior yet, but it looks like quarterback Jacob Eason had a solid debut when he appeared for the first time in Georgia's annual spring game.
The five-star recruit didn't start, as Greyson Lambert and Brice Ramsey are still ahead of him on the depth chart. However, once he got into the game, there was a more electric feeling in Sanford Stadium; more electric than a spring game probably warrants.
That said, Eason is the quarterback the Bulldog faithful have been waiting for, so they showered him with a loud ovation when they saw him in the game. Eason had a solid first drive, finishing 4-for-4 in the passing game, including a nice completion to wide receiver Riley Ridley.
Eason was also successful on his second series of the game, driving the Red Team down the field. They eventually scored, with Eason completing a nice pass to another touted recruit: Isaac Nauta.
It's not a ton to go off of, but it was a nice debut for multiple young Bulldogs on Saturday. We're sure the fans are looking forward to seeing more once the season starts in September.