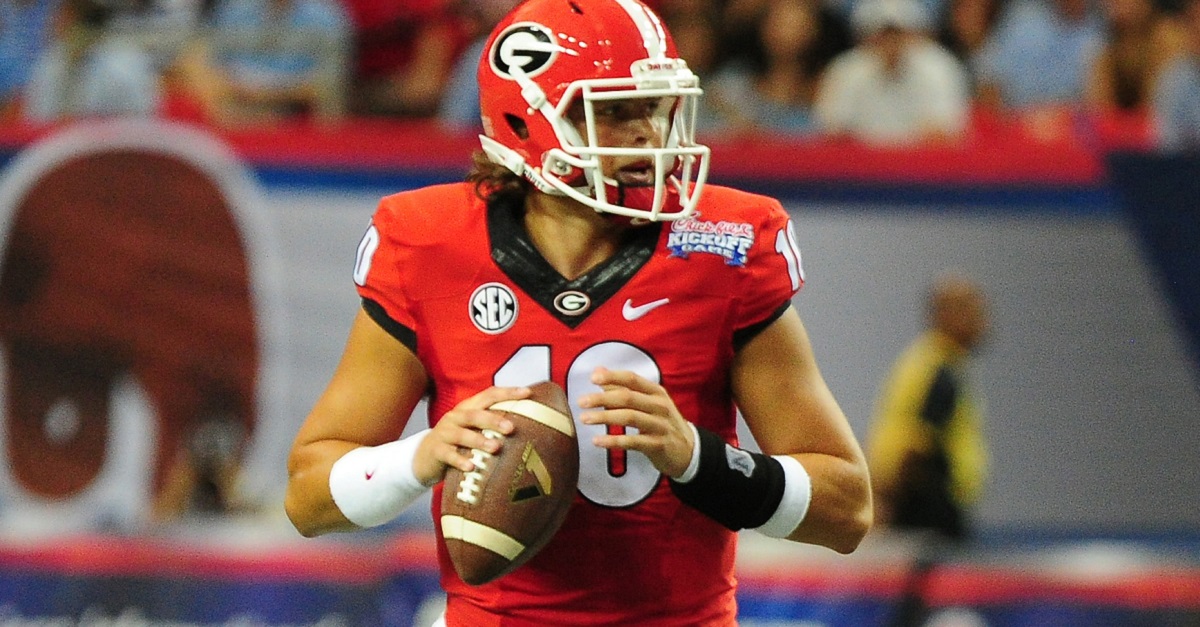 Scott Cunningham/Getty Images
ATLANTA, GA - SEPTEMBER 3: Jacob Eason #10 of the Georgia Bulldogs passes against the North Carolina Tar Heels at the Georgia Dome on September 3, 2016 in Atlanta, Georgia. (Photo by Scott Cunningham/Getty Images)
What was long expected is now official: Jacob Eason, the starting quarterback when this Georgia football season began, is leaving the program.
Eason announced the news via his Twitter account on Friday afternoon.
"Thank you UGA for an incredible two years. The memories and relationships I have made will truly last a lifetime. I will miss suiting up in red and black, but Athens will always be a place I can call home," Eason wrote, singing it with his Twitter handle, Skinnyqb.
He is expected to transfer to Washington.
Eason, from Lake Stevens, Wash., played behind freshman Jake Fromm this season after suffering a knee injury in Georgia's season opener against Appalachian State. He played in three games and threw for 28 total yards, registering a quarterback rating of 90.7.
As a freshman, Eason threw for 2,430 yards, 16 touchdowns and eight interceptions, leading the Bulldogs to an 8-5 overall record including a win over TCU in the Liberty Bowl.
The news leaves Georgia with two scholarship quarterbacks on campus: Jake Fromm, the SEC Freshman of the Year this season, and Justin Fields, who enrolled last week.
This story first appeared in the Atlanta Journal-Constitution