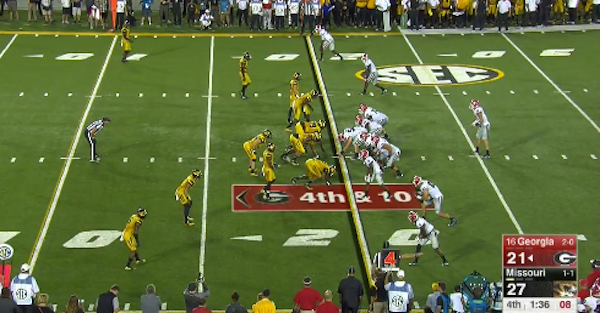 Screenshot
Welcome to the Jacob Eason era, Georgia fans. And if there were any question, he's absolutely the real deal.
Eason rattled off a thrilling win over Missouri, tossing for 308 yards, three touchdowns and one interception on a night when the running game just couldn't get going.
His biggest throw of the night? A fourth-and-10 strike to Isaiah McKenzie for the game-tying score with just over a minute remaining in the game. Georgia would break the tie on the extra point to stay unbeaten on the season.