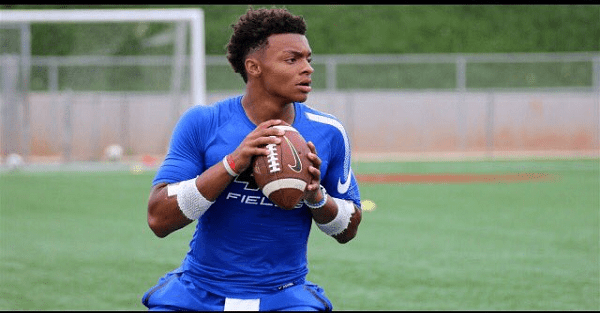 Twitter/@justnfields
Twitter/@justnfields
Five-star recruit and No. 1 overall recruit in the class of 2018 — according to 247Sports — Justin Fields has officially committed. He just gave the Georgia Bulldogs their third straight five-star QB after landing Jacob Eason in 2016 and Jacob Fromm in 2017.
The 6-foot-3, 221-pound dual-threat QB from Georgia will be a huge boon for this class and should give the Bulldogs one of the top classes if not the No. 1 class after this kind of commitment. He's been rated as the No. 1 recruit for a few months now, but his recruitment has been difficult to predict ever since he decommitted from Penn State back in June.
Georgia picked up steam after he took a couple visits over the last few weeks to Athens and it looks like they paid off for coach Kirby Smart and his staff.
[h/t Dawg Nation]