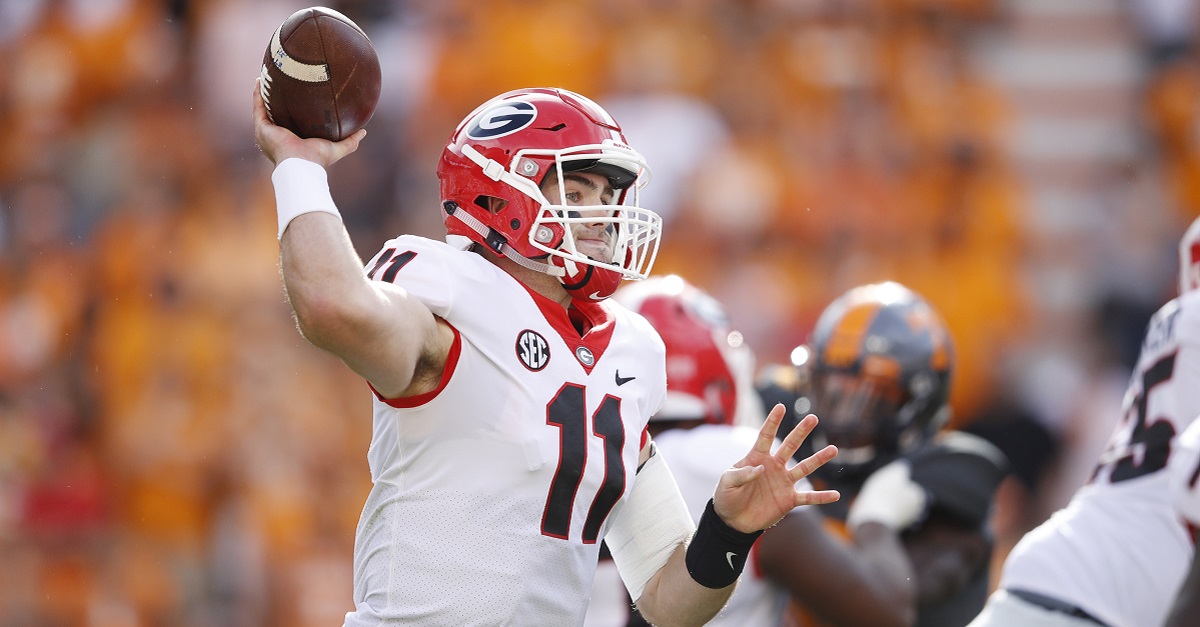 Joe Robbins/Getty Images
KNOXVILLE, TN - SEPTEMBER 30: Jake Fromm #11 of the Georgia Bulldogs throws a pass in the second quarter of a game against the Tennessee Volunteers at Neyland Stadium on September 30, 2017 in Knoxville, Tennessee. (Photo by Joe Robbins/Getty Images)
Georgia is coming off of a 41-0 win at Tennessee last week, and they are riding high as they are now ranked as the No. 5 team in the AP Poll.
There is still room for improvement, though, and Kirby Smart is now playing coy on his quarterback situation between Jake Fromm and Jacob Eason heading into Georgia's game at Vanderbilt. Via ESPN:
"It is not something we have to announce," Smart said. "We are not going to announce who the starting right corner or left corner is. We are going to announce it based on how they practice."
Smart said that Eason is "much closer to 100 percent" after suffering a knee injury in Georgia's opener against Appalachian State. Fromm has since been the starter for the Bulldogs, but with Eason recovering, it puts Georgia in a tough spot. Fromm has done well enough for what Georgia has needed him to do so far, but with Georgia rushing for over 230 yards per game and limiting opponents to just 244 total yards per game, there hasn't been much pressure on Fromm to perform at an extremely high level just yet.
With Vanderbilt, Missouri, and a BYE week coming up before Georgia gets into the real meat of their schedule with Florida, South Carolina and Auburn, now is the perfect time for Georgia to figure out who their quarterback needs to be going forward. Eason impressed the coaches enough in practice to originally win the starting job, and he may be able to regain it as Georgia tries their best to win their first national title since 1980.