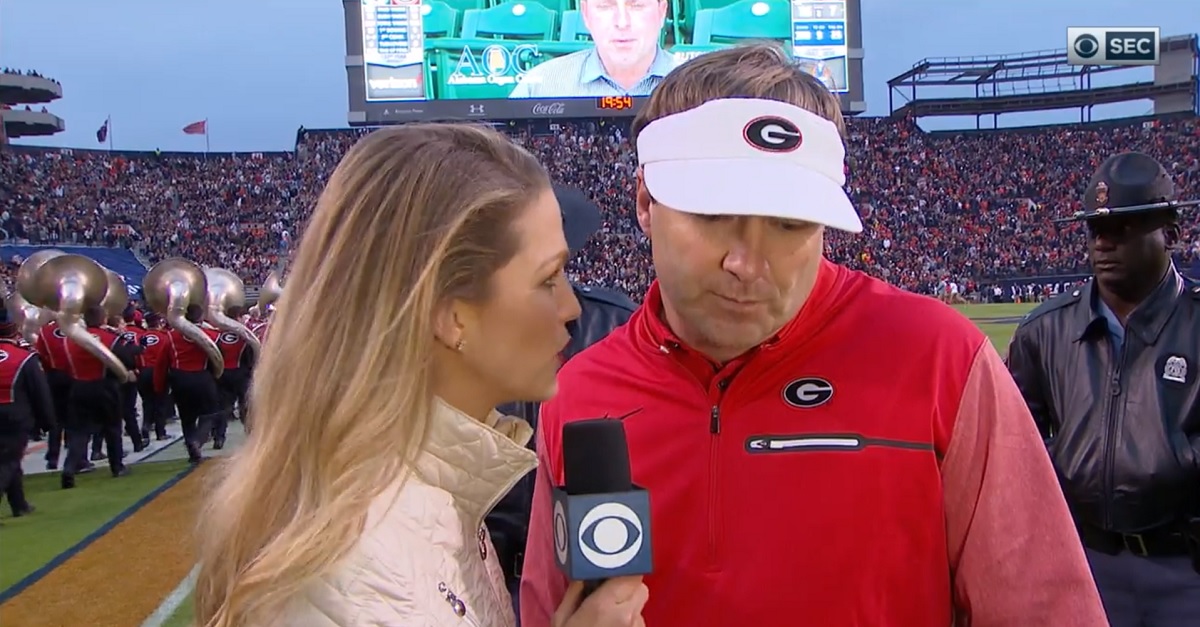 Clippit/Screenshot
No. 1 Georgia lost to No. 10 Auburn on Saturday by a 40-17 score, but the game was much loser than that at the end of the first half.
Auburn led 16-7 at the time, but Georgia had the ball at Auburn's 26-yard line with 17 seconds to go in the first half. Georgia had no timeouts at the time, but they opted to run the ball with Sony Michel, who only gained a yard. Georgia then had to spike the ball to save time for a field, which the usually reliable Rodrigo Blankenship missed.
Kirby Smart explained that his team was expecting Auburn to be playing a softer run defense at the time, which is why they decided on a run play over a pass play. Smart acknowledged that they might have made a mistake with the decision.
One thought here is that Georgia could have taken a couple of shots at the end zone to go for a touchdown, or even take a shot at a pass near the sideline to gain some yardage for the field goal. The obvious fear here is that a sack might not have even given Georgia time to spike the ball, but it is all moot at this point.