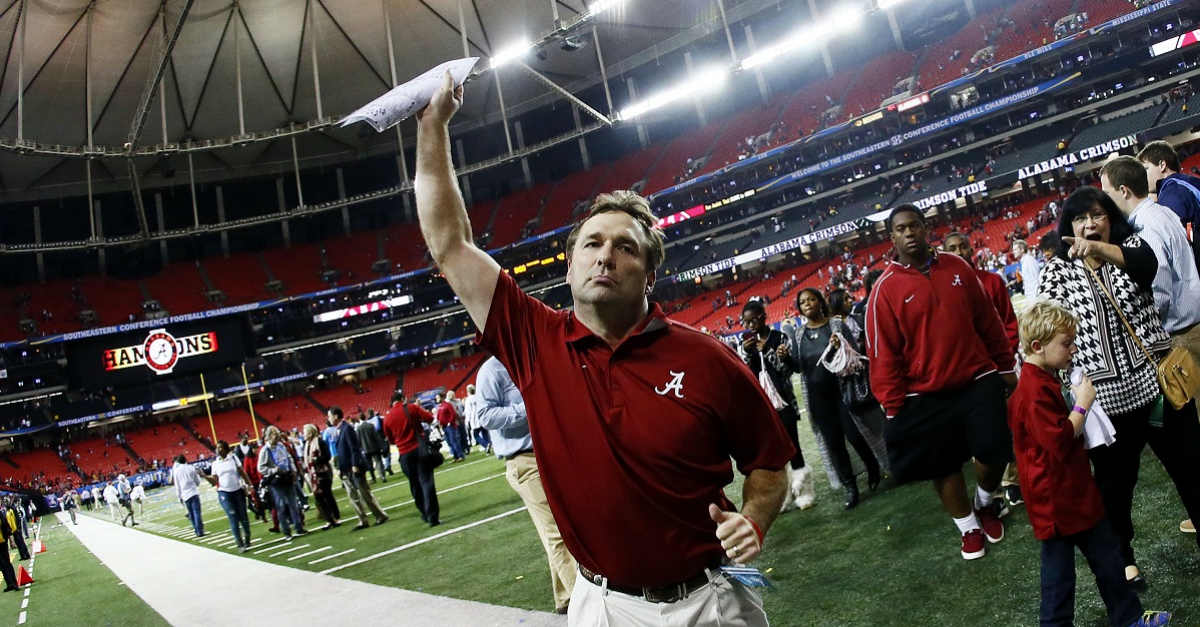 of the SEC Championship game at the Georgia Dome on December 6, 2014 in Atlanta, Georgia.
Georgia fans may want five-star recruit Jacob Eason to start on Day 1, but head coach Kirby Smart has a much more measured take on the matter. In fact, Smart went so far as to take some minor shots at the Bulldog faithful that are so focused on Eason.
RELATED: Jacob Eason debuts in Georgia spring game
Eason had a decent showing in front of 90,000-plus at Sanford Stadium in Saturday's spring game, but Coach Smart is playing the right game here. Eason still has a lot to learn about the game at the college level.
It's likely certain that Eason will get some playing time in his freshman season; Georgia may try to redshirt him, but the options ahead of Eason are still Greyson Lambert and Brice Ramsey, two quarterbacks who had heavy struggles in the 2015 season. Lambert may start on Day 1 of the season, but look for Georgia to potentially try and sneak in some reps for the freshman at some point.