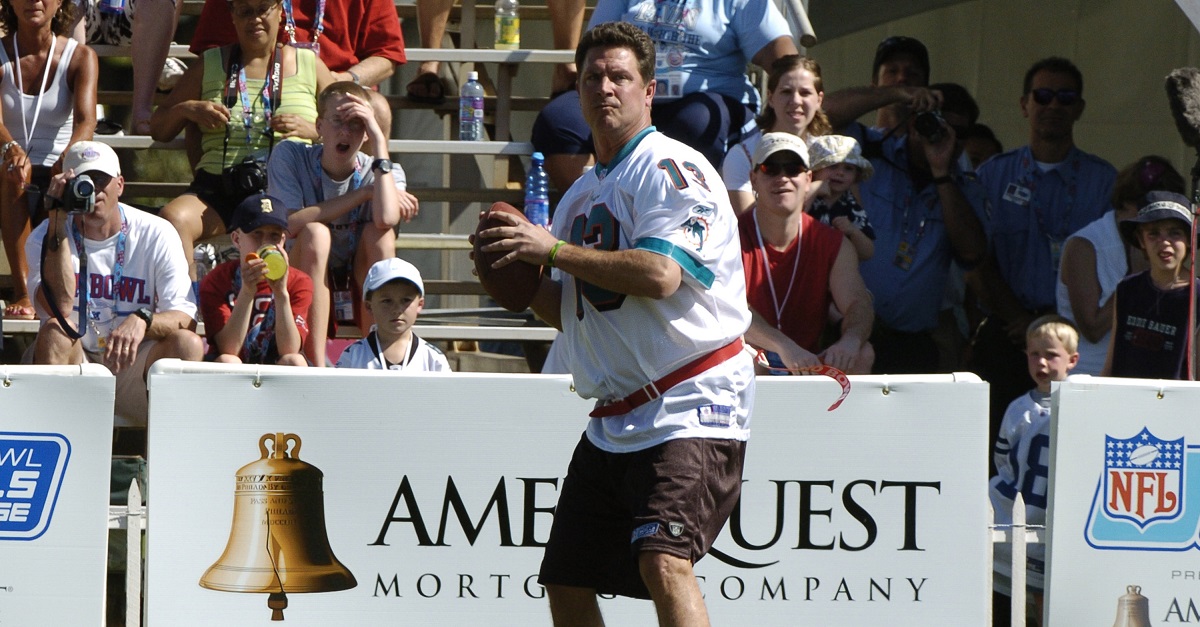 Al Messerschmidt/Getty Images
Miami Dolphins quarterback Dan Marino competes in a flag-football legends game during 2005 Pro Bowl week in Ko Olina, Honolulu February 11, 2005. (Photo by Al Messerschmidt/Getty Images)
Former Georgia quarterback Matthew Stafford has been a beast ever since he started suiting up for the Detroit Lions in 2009 and that's led him to this point. He officially became the quickest QB to reach this huge milestone:
RELATED: Matthew Stafford trucked some defenders harder than most RBs
The previous record was 114 games by Kurt Warner and the legendary Dan Marino. During his eight-year NFL career, Stafford has surpassed the 30,000-yard milestone and 185 touchdowns. He also led the league in completions in 2012 and has a career average of 61.5 completion percentage.
[h/t Saturday Down South]