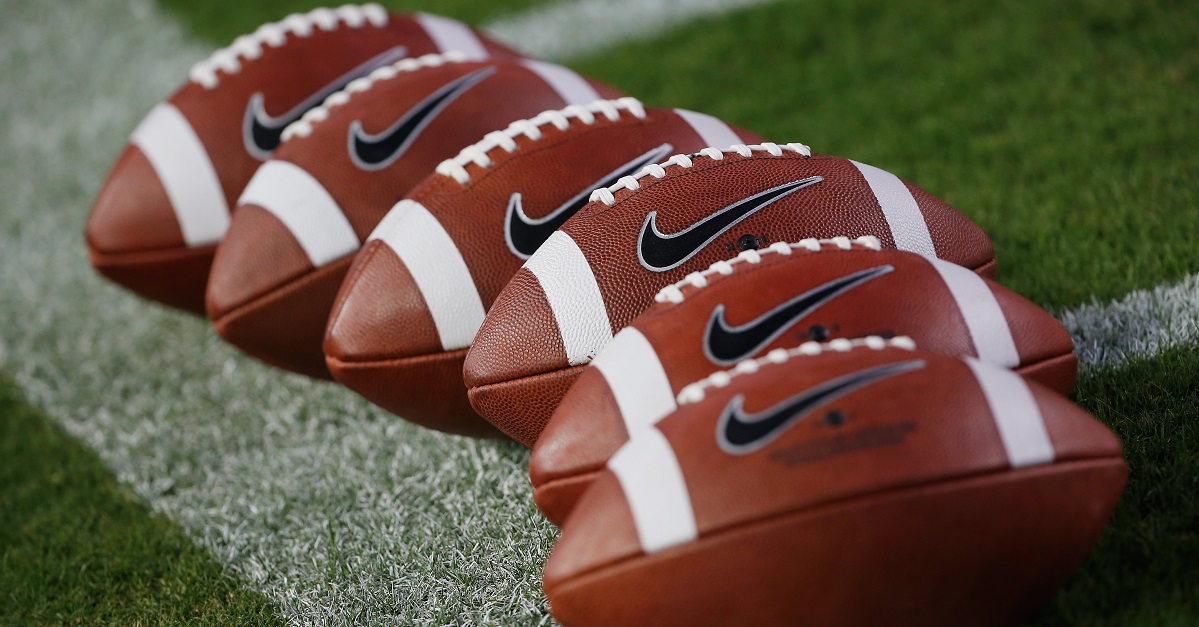 Scott Halleran/Getty Images
Photo by Scott Halleran/Getty Images
Georgia coach Kirby Smart received some great news heading into bowl season.
Related: ESPN's No. 2 recruit Isaiah Wilson announces his commitment
Running back Nick Chubb announced Thursday he was returning to school for his senior season. Chubb has rushed for 988 yards and seven touchdowns this season. Fellow running back Sony Michel also announced he was returning for another season.
According to Seth Emerson of DawgNation, Chubb originally planned to turn pro. However, he changed his mind and decided to return for his final season.
"It just didn't feel right," Chubb said. "I felt like if I needed to leave I'd feel it and be able to accept it and move on. Something kept telling me, Nick maybe not right now. It's not the right time."
Chubb suffered a knee injury during his sophomore season, and he rushed for 1,547 yards and 14 touchdowns as a freshman. Chubb said losing to Georgia Tech at the end of the season helped him with his decision. After seeing Georgia Tech players wave their flag on Georgia's midfield logo, Chubb decided he didn't want to go out that way.
"The way we executed as a whole was maybe different, a lot of areas we need to clean up, not just in the offensive linemen, there's plays that I could made and should have made that I didn't make, so I'm very critical of myself and this whole team," Chubb said. "There's a lot of things we need to fix, and I'm willing to come back and just go at it, and get this team right. Because the way I would have personally went out was not the way I felt would be best for me, and I felt we should change that."
Chubb also said he didn't get a draft grade from the NFL advisory committee. This year's draft class is loaded, as it includes Leonard Fournette, Dalvin Cook, Christian McCaffrey and D'Onta Foreman. Chubb could be the top back in next year's class if he returns to form.
Even if Chubb has a huge game in the Liberty Bowl against TCU, he still said he's coming back to Athens.
"My mind's made up, so that won't change anything," Chubb said. "But that would be great, to carry some momentum into next year."
With Chubb and Jason Eason leading the offense next season, Georgia might be the favorite to win the SEC East.