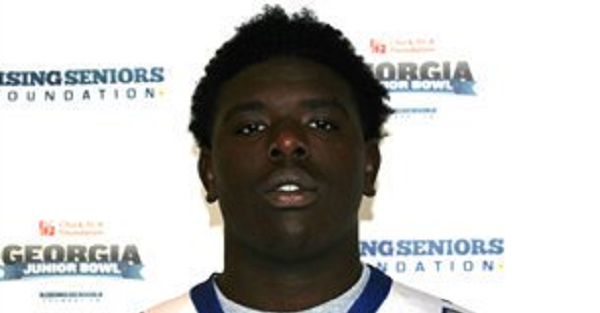 Four-star offensive lineman D'Antne Demery has been released by the Georgia Bulldogs football team following an arrest Saturday night in Athens.
According to Dawg Nation, Emery was arrested on suspicion of criminal trespass and simple battery, both misdemeanors. He was arrested by Athens-Clarke County police. The booking time is listed as 10:52 pm. and he was still in jail as of Sunday morning at 7:10 a.m.
RELATED: D'Antne Demery chooses Georgia over Alabama
Demery was booked into the jail at 10:52 p.m. Saturday. Police say Demery admitted to having physical contact with the victim, who advised police she has been physically violent with her in the past. According to a synopsis provided by a police spokesperson, downtown officers were dispatched to a report of "a black male choking (strangling) a female. Upon arrival, both individuals had left the area. Moments later, the victim called 911; advising that she wished to press charges against D'Antne Demery for hitting her."
The 6'7″, 310-pound offensive tackle was on campus for the annual G-Day spring game with other recruits and signees. Demery is one of six offensive lineman to sign with the Bulldogs in the 2017 class.