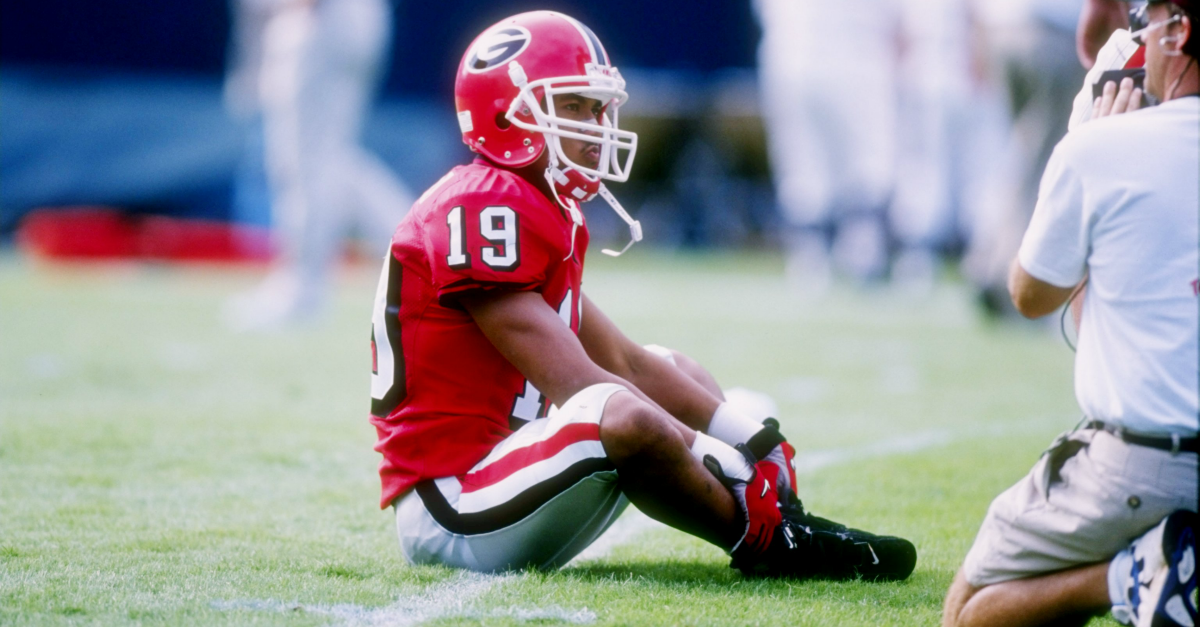 Former Super Bowl XL and XLIII winner — not to mention the MVP of XL — Hines Ward is a huge fan of his alma mater. He loves him some Georgia football and was not only an All-SEC selection during his time there, but ended his career second only to Herschel Walker in all-purposes yards with 3,870. The former Pittsburgh Steeler played all 14 years of his career in the Steel City and ended his professional career with exactly 1,000 receptions — 13th most in NFL history.
Wards recently expressed a desire to go back to Athens and become a part of Kirby Smart's staff. He was on the Paul Finebaum Show in December when he said he would want to join the staff and if you thought he was joking, he's making his intentions clear now.
?I?m dead serious. I want to coach at Georgia,? Ward told DawgNation. ?I?ve expressed that to Kirby. I haven?t had any talk with him about what all goes into it, but I think I?ve put it out there. I?m serious. I want to give back to my alma mater.?
Ward believes that his mere presence could sway kids to stay in-state rather than going elsewhere and playing for other schools.
?Sometimes I get upset. I see kids leave the state of Georgia (during recruiting season) to go play for other teams. I knew if I walked into that room, there?s no way that kid?s leaving the state of Georgia,? Ward said.
That's a pretty bold prediction, but kids are impressionable at that age and could be persuaded by any number of things to stay or go commit elsewhere. Even if Ward wanted to go back to Athens and be a huge influence he has a couple other commitments right now. He is signed with CNN to be a sports commentator and that takes up most of his time right now and he realizes that.
?Timing is everything,? he said. ?Maybe down the road there?ll be an opportunity for me to do something I?ve always wanted to do ? to coach back at the University of Georgia.?
Hopefully Smart will still be the coach down the road in a few years so that Ward and Smart can join up and form a mega duo of recruiting and coaching.
[h/t SEC Country]