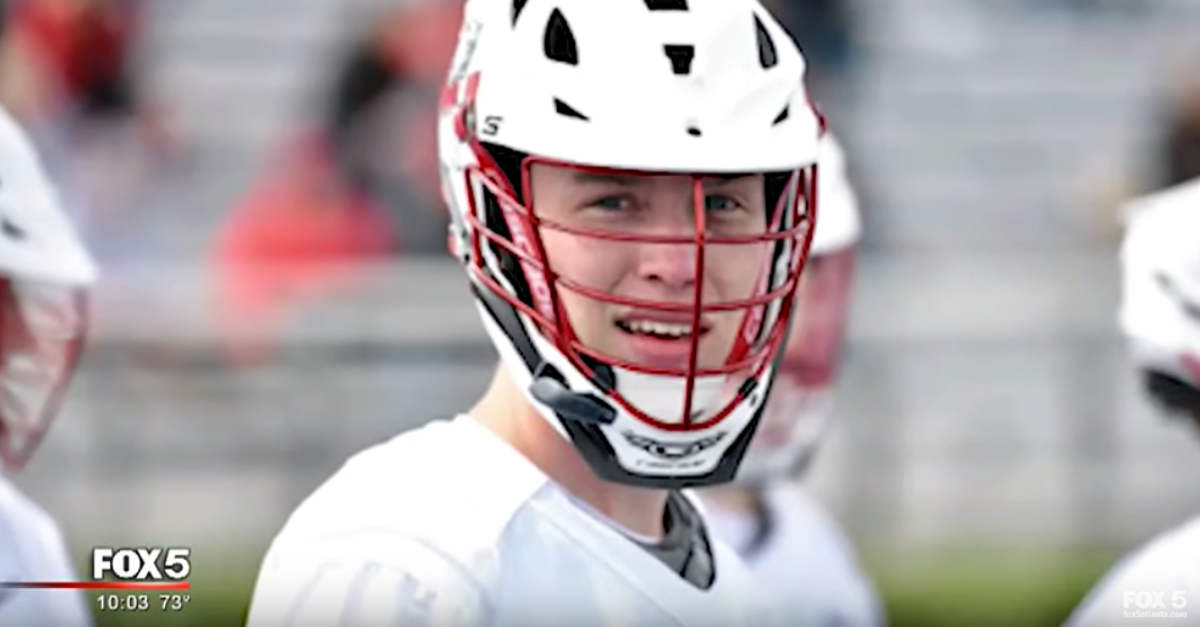 YouTube: FOX 5 Atlanta
Early Monday morning, UGA student Tate Prezzano was waiting at a bus stop just south of the University of Georgia. The 22-year-old lacrosse player was shot several times in an attempted robbery that sent the Athens-Clarke County Police Department on a massive manhunt.
With help from the Georgia Bureau of Investigation, a sketch of the suspect revealed several tips from the public about who the person was and where to find him. It took 50 officers to locate and arrest 20-year-old Zarren Rasool Hamiltion Garner in nearby Gwinnett County early Tuesday morning.
Garner was charged with two counts of aggravated assault, one count of armed robbery, and one count of criminal attempt to commit a felony.
Just moments before he shot Prezzano multiple times, Garner tried to rob another University of Georgia student, who escaped unharmed, in a nearby parking lot, according to the 11Alive.
Tate Prezzano was rushed to the hospital with life-threatening injuries, but he is expected to make a full recovery. The 6-foot, 175-pound defenseman on the UGA lacrosse team is a junior communications major who attended Milton High School in Georgia.
RELATED: 15 Obvious Signs You Were Born to Be a Georgia Bulldog
"Based on what Tate went through with gunshots in and around his head and neck area, we?re blessed and thankful for the conversation we?re having today that could have been a lot different," Dobbin Prezzano said about his son's condition "He has breathing tubes in, so he?s not able to talk, but he is giving a thumbs up, which is good."
Special Agent Mike Ayers of the GBI's Athens field office commended the local community that were "very involved in helping to identify the person in the sketch." Zarren Garner's Ford Mustang had a tan roof that was also identified after he fled the scene. He reportedly had an address listed in Grayson, Georgia near Atlanta.
Lacrosse organizations around SEC country and back in Prezzano's hometown honored his recovery and fight after the attack.
Best wishes to Tate Prezzano as his long recovery to full health begins. The UGA lacrosse team begin their chase for Southeastern Lacrosse Conference Championship when they take on South Carolina on Friday, April 26. You can check out the complete bracket here.
WATCH: