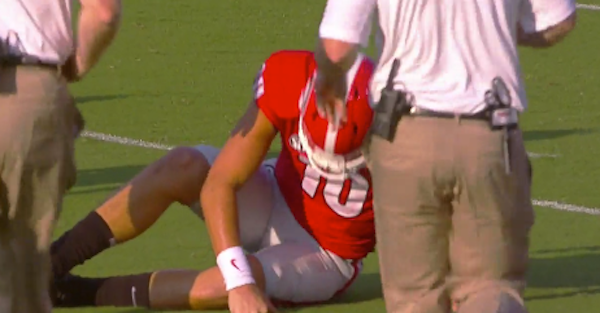 Clippit screenshot
Georgia quarterback Jacob Eason was hurt in the first quarter against Appalachian State on a late hit.
Freshman Jacob Fromm took over for the Bulldogs and Nick Chubb was able to punch it in for the score to put Georgia up early.
Eason's return is uncertain at this point.
In 2016, he threw 16 touchdowns to just eight interceptions. Eason threw for more than 2,430 yards and had a 120 quarterback rating.