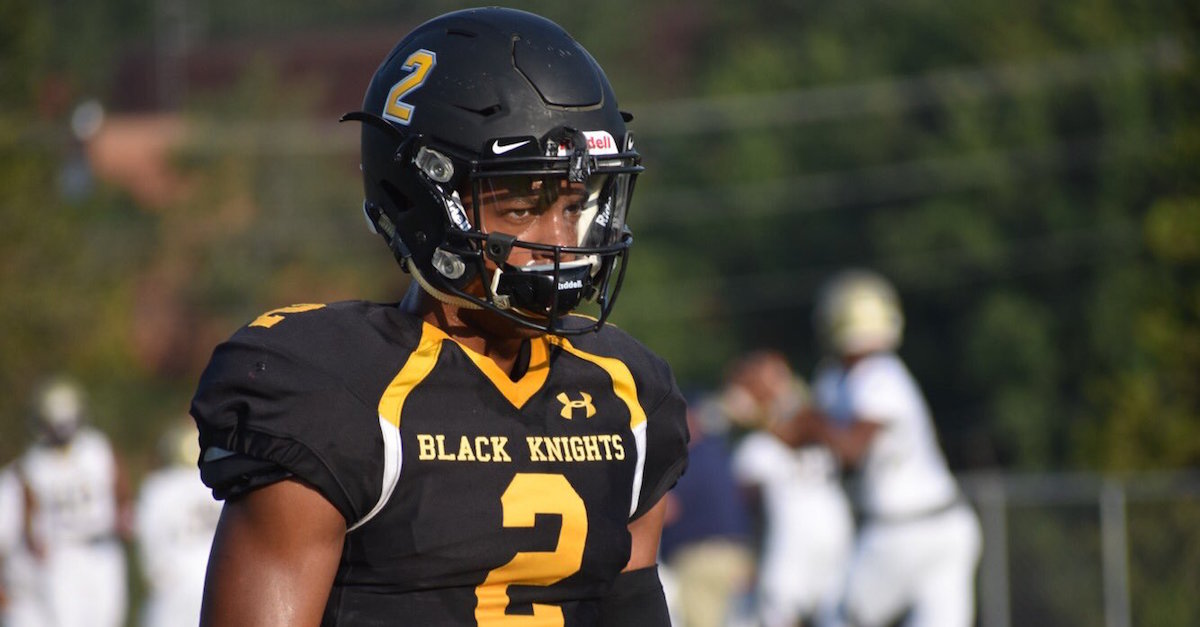 @Jarren2Williams/Twitter
@Jarren2Williams/Twitter
Kentucky captured its seventh win of the 2017 season on Saturday night with a 44-21 rout of Vanderbilt. However, the Wildcats suffered a loss off the field on Sunday as their top prospect, four-star quarterback Jarren Williams, announced his decommitment on Snapchat.
Williams announced his decision after taking an official visit to the University of Miami this past weekend, which included the Hurricanes' dominant win over Notre Dame on Saturday.
?Right now I?m real high on Miami, real high,? Williams told 247Sports. Here's what he said when he was asked why the Canes were such a good fit.
?What Coach Richt does with his quarterbacks and how he coaches and treats his players. How he builds men and how he?ll help you in the long run. If I did go there I think I?d be okay outside of football because of the program and what it instills in you and sets you up for life.?
Williams is scheduled to visit Ohio State and Auburn during the next two weeks, although the Hurricanes seem like the favorite moving forward.
The four-star prospect ranks as the No. 8 dual-threat quarterback and No. 205 overall prospect for the 2018 national recruiting cycle, according to the 247Sports Composite rankings.
Kentucky currently has 18 commitments and ranks No. 26 overall in the Composite team rankings following Williams' decommitment.