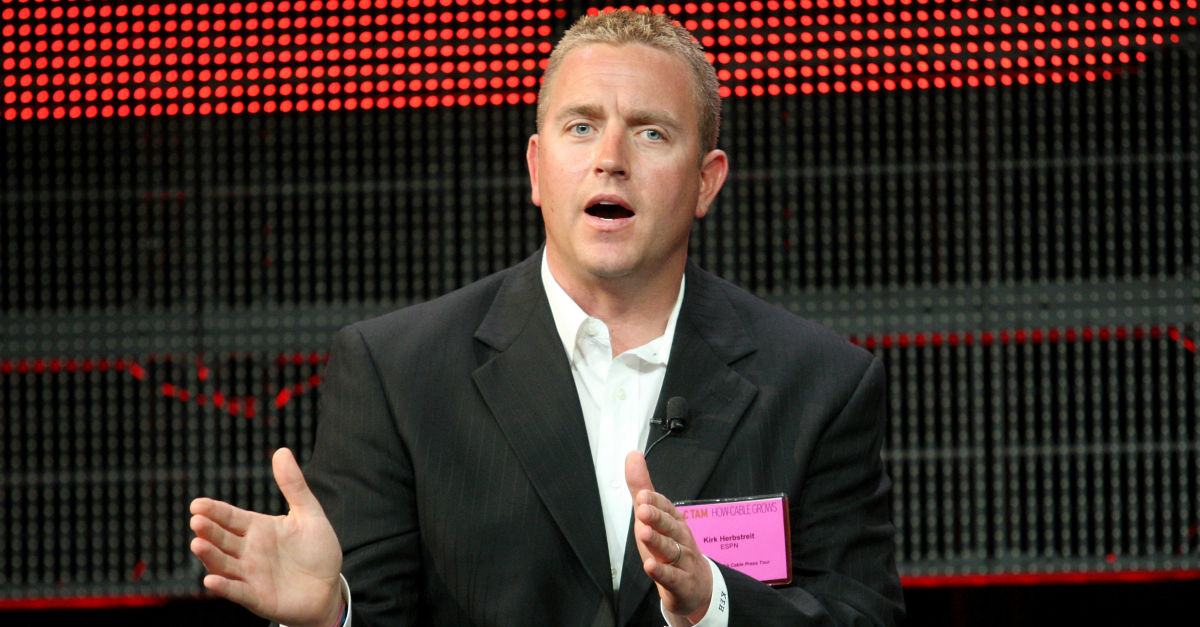 ESPN analyst and College GameDay host Kirk Herbstreit was a guest on the "Paul Finebaum Show" and discussed a variety of different topics. He specifically talked about the SEC Championship Game and who he believes will end up in Atlanta for the 2016 season.
RELATED: Tennessee not the favorite to win the East according to these fans
Before he made that prediction he talked about how the Vols would win the SEC East and how this is the year they absolutely have to do it. They have a few tough games, but he thinks they have the mettle to win them this year.
"They've got a couple helmet games that they've got to be able to overcome. The first being Florida, early in the year. But let's face it – they've played well enough over this last decade to probably win a few of those games, even last year. There's just something about being able to get over that hurdle that says 'hey we can beat a team like Florida.' We'll see if they get that opportunity.

"I do think they're the team to beat. Of course we saw how competitive they were a year ago in Tuscaloosa. I'm sure that gave them confidence that they can play with some of the big boys in the country."
The Vols bringing back 18 starters and having the backfield of Jalen Hurd and Alvin Kamara are what convinced Herbstreit that this team could get back to Atlanta for the first time since 2007.
[h/t Saturday Down South]