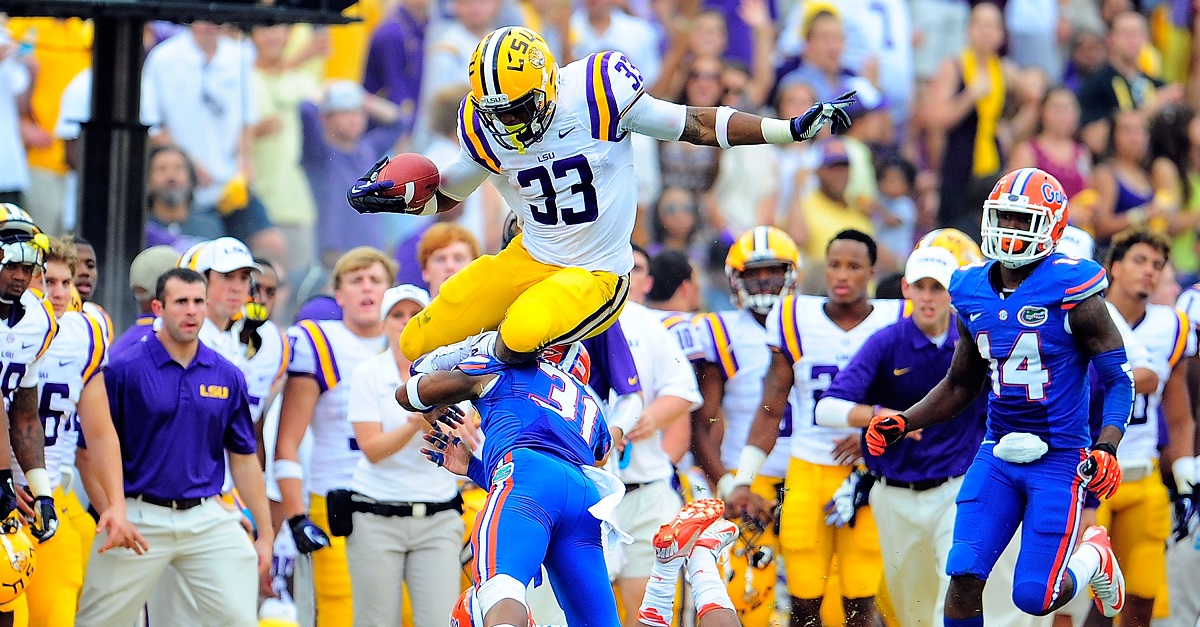 Stacy Revere/Getty Images
BATON ROUGE, LA - OCTOBER 12: Jeremy Hill #33 of the LSU Tigers leaps over Cody Riggs #31 of the Florida Gators during a game at Tiger Stadium on October 12, 2013 in Baton Rouge, Louisiana. LSU won the game 17-6. (Photo by Stacy Revere/Getty Images)
The troll is strong with one LSU fan. Sensing an opening in the Florida-LSU scheduling controversy he took his shot and not a moment too soon because this is the funny troll everyone can appreciate. He could have gone with a number of memes or pictures to photoshop, but David Bailey went with a Dr. Seuss rhyme.
RELATED: LSU AD makes crazy demands for Florida game to get rescheduled
If you're a Florida fan, it's hard to be mad at this because it's just hilarious. Using a Green Eggs and Ham reference and picture to troll Florida? Come on, that's just gold.