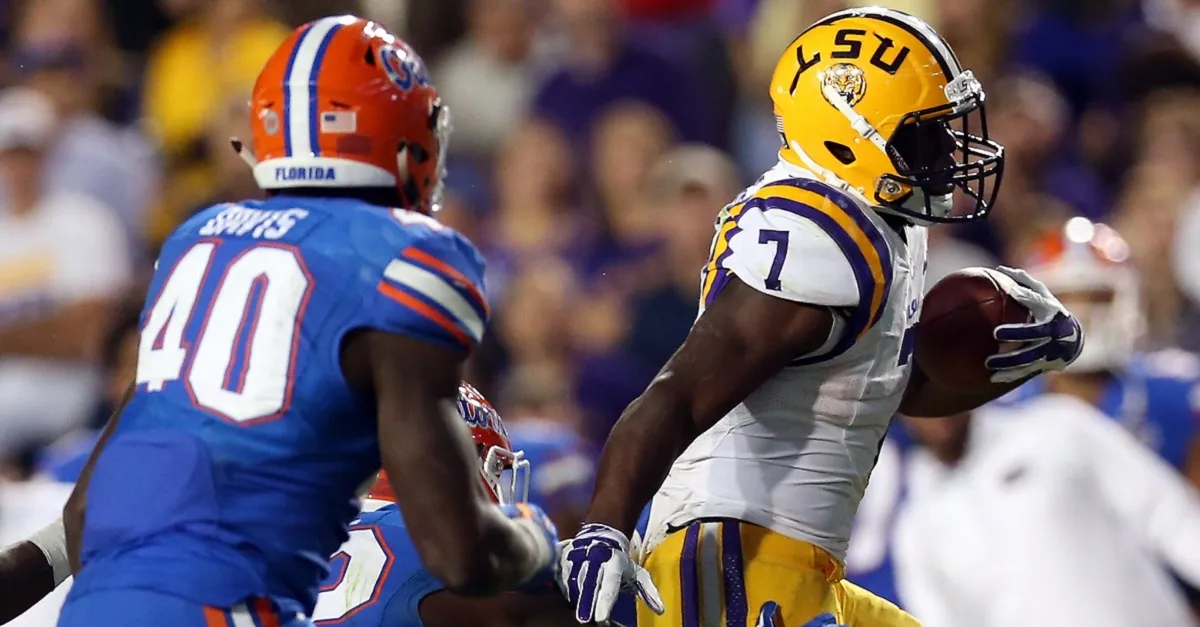 Chris Graythen/Getty Images
BATON ROUGE, LA - OCTOBER 17: Leonard Fournette #7 of the LSU Tigers runs pas Jarrad Davis #40 of the Florida Gators at Tiger Stadium on October 17, 2015 in Baton Rouge, Louisiana. (Photo by Chris Graythen/Getty Images)
Hurricane Matthew's stranglehold over the football world continues, after Florida cancelled it's game against LSU, which was scheduled for Saturday.
The schools evidently negotiated a makeup date, and couldn't come to an agreement.
LSU reportedly offered to host the game, but Florida reportedly did not want to travel to LSU:
Here's what Florida athletic director Jeremy Foley said, per SEC Country:
?Certainly LSU reached out, indicated they?d host the game in Baton Rouge, probably on Sunday. Also impossible to accommodate that request, which we greatly appreciated,? Foley said. ?? To try to put a road trip together of 150-plus people in a day and a half not knowing the conditions of the roads, not knowing the conditions of the airports, trying to get equipment out there, again, not in the best interest of safety, not in the best interest of people that would be involved in that trip.?
LSU, on the other hand, would not agree to a reported November 19 makeup date. They're currently scheduled to play South Alabama. Florida is slated to match up against Presbyterian, but would attempt to buy out that contest:
We'll hopefully have some clarity on this situation soon.