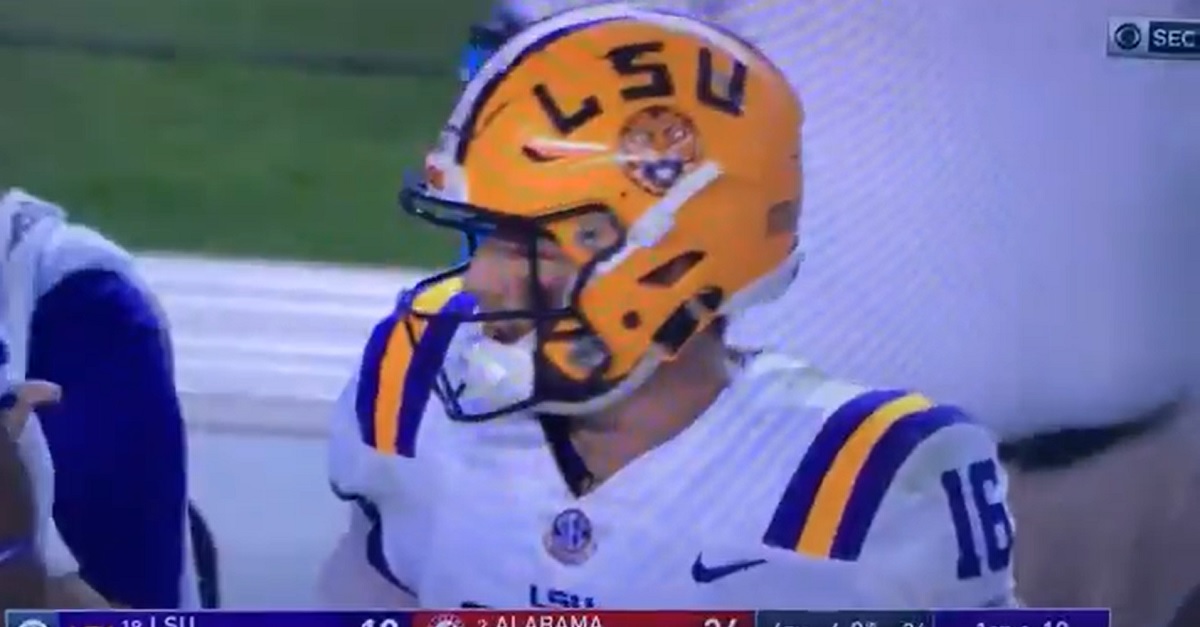 Twitter/Screenshot
CBS's Gary Danielson might want to try this one again.
During No. 2 Alabama's 24-10 win over No. 19 LSU on Saturday, Danielson intended to bring up a "big hit" that LSU quarterback Danny Etling took on the previous drive.
Only the way Danielson said it… didn't completely sound like "big hit".
Well… let's hope he didn't do THAT. That would make for much worse television than the slight slip up.
While funny, these kinds of slip ups are bound to happen with how much television these guys do. Whether it be a slight tongue twister or just enunciating the wrong syllable at the wrong time, it's difficult to get through an entire three-and-a-half hour broadcast completely clean with every word.
That said, Danielson probably doesn't want make to make this screw up often… or ever again, honestly.