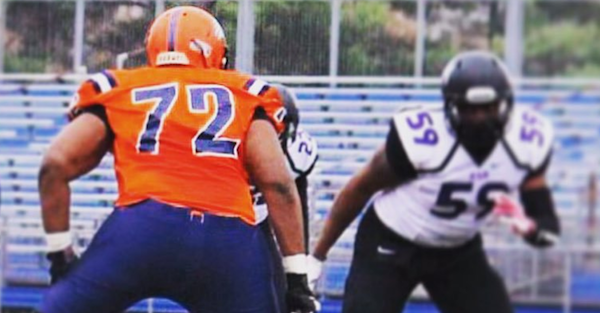 @BadaraTraore72/Twitter
@BadaraTraore72/Twitter
LSU just earned the commitment of one of the top JUCO players in the country.
No. 1 JUCO offensive tackle Badara Traore announced his commitment to Ed Orgeron and the Tigers on Twitter, and he fills a big need for LSU.
Related: Former four-star LSU player has announced his commitment
"First of all, I would like to thank God for all my blessings because without him none of this would be possible," Traore said on Twitter. "I want to thank my family, friends, and coaches that have been with me on this journey. Any difficulties I faced during junior college taught me a lot about myself and turned me into the student-athlete I am today.

"Thank you to all the schools and coaches who have recruited me. I have dreamt of this day since I was a kid. Today, I have decided to continue my education and football career at Louisiana State University!"
According to 247Sports, Traore is the No. 6 overall JUCO player in the Class of 2018. He plans to sign with the school on Dec. 20 and enroll in January. He chose LSU over Texas, Auburn, TCU and others.