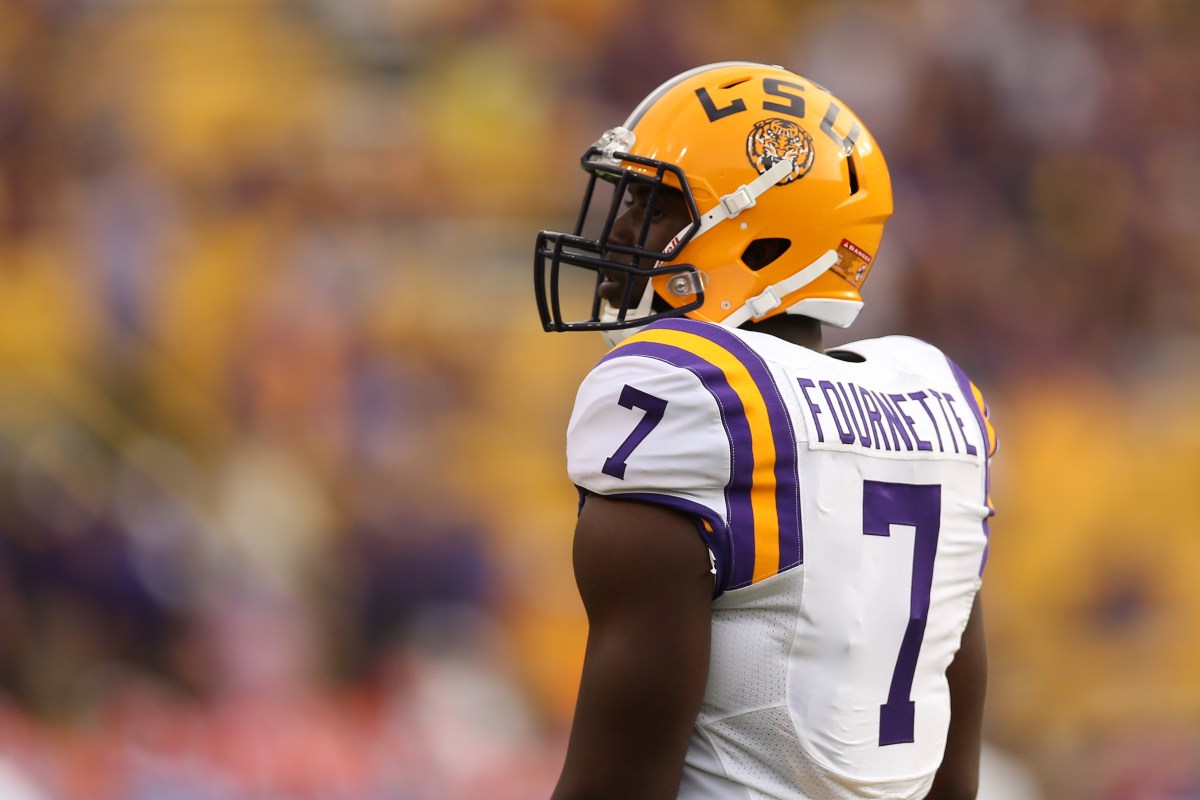 Chris Graythen/Getty Images
BATON ROUGE, LA - OCTOBER 17: Leonard Fournette #7 of the LSU Tigers warms up prior to playing the Florida Gators at Tiger Stadium on October 17, 2015 in Baton Rouge, Louisiana. (Photo by Chris Graythen/Getty Images)
Leonard Fournette is one of the best college football running backs in recent memory. From the moment he stepped on campus at LSU, Fournette looked as if he belonged in the NFL and, despite some injury issues during his time in Baton Rouge, it was plain to see his dominance at the college level. From there, Fournette parlayed that success and upside into a top-10 draft perch with the Jacksonville Jaguars, leaving LSU searching for a suitable replacement following his departure.
While Fournette was still on campus, understudy Derrius Guice emerged as a potentially dominant back and, in 2017, he'll have top billing to himself. With that in mind, Gil Brandt of NFL.com — and formerly a longtime VP with the Dallas Cowboys — recently made a (very) bold prediction about Guice in that he indicated the college back "will prove he's a better player" than Fournette.
Derrius Guice is completely out of Leonard Fournette's shadow now that Fournette is in the NFL, and I think Guice will prove he's a better player than Fournette. Guice has more wiggle than Fournette, who's more of a straight-line runner, and Guice can stay on the field for all three downs. He can catch the ball and pass protect. I think he'll be a very good kick returner, too.
Guice did average 7.6 yards per carry on the way to 1,387 yards and 15 touchdowns as a sophomore in 2016. Still, Fournette was absolutely electric at times during his college stint and this kind of comparison is often a perilous one.
Only time will tell as to whether Guice, in a full-time role, can surpass Fournette but the mere mention of the possibility is a significant vote of confidence in the youngster.