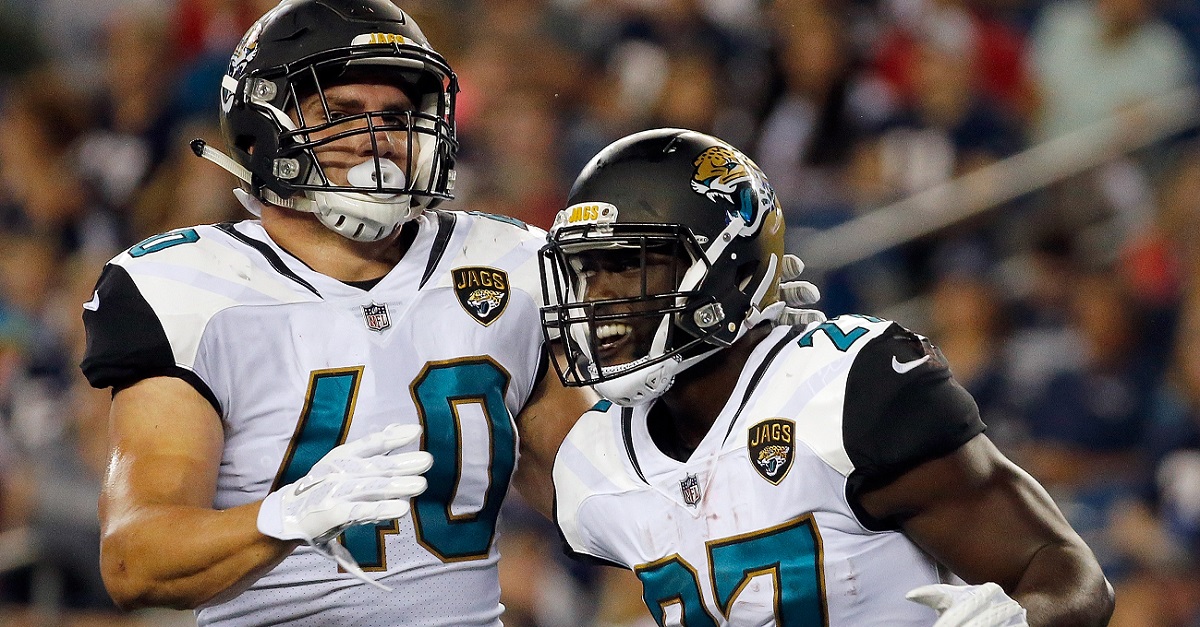 Jim Rogash/Getty Images
FOXBORO, MA - AUGUST 10: Leonard Fournette #27 of the Jacksonville Jaguars celebrates his touchdown with Tommy Bohanon #40 at the end of the second quarter against the New England Patriots during a preseason game at Gillette Stadium on August 10, 2017 in Foxboro, Massachusetts. (Photo by Jim Rogash/Getty Images)
Former LSU running back Leonard Fournette is now with the Jacksonville Jaguars, and he may have given the Jags some great news about his future career with one statement after his NFL debut.
After rushing for 31 yards (nine carries) and a touchdown in his preseason debut against the Patriots on Thursday, Fournette gave a statement that seemed to indicate that he found his tasks in Game 1 easier than he expected.
"It's a lot slower than I really thought," Fournette said to NFL.com. "That's how I've been since I first got into the NFL. A lot of people were like, 'It's going to be fast.' But by me playing in the SEC that kind of helped me a lot. I think to me it was really easy."
That is quite the compliment for the SEC, and it also serves as a bit of a reminder that Fournette, at 6-foot-1 and 235 pounds, isn't exactly facing a big size transition going from college to the NFL either.
Fournette was taken with the fourth overall pick in this year's Draft by the Jags. He was taken after rushing for 832 yards in just seven games in 2016 after dealing with injuries the whole year.