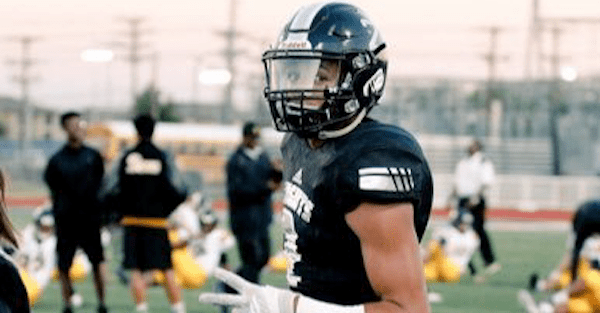 @lil_STERNS2/Twitter
Just one day after he was named head coach of LSU, Ed Orgeron has landed his first commitment from four-star safety Caden Sterns, per 247sports:
"I just committed to LSU," Sterns said. "(Ed Orgeron) has done a great job taking over, handling adversity and motivating the Tigers to win. It shows what type of coach he is and how he is a competitor. It shows his character and his love for LSU and the game. He's a player coach and cares about his players.

"Also, with him being from that area and him being the coach will mean well for Baton Rouge . He deserved the job without a doubt. So I think it was a great move for LSU."
The No. 4 safety in the country and No. 5 player in the state of Texas committed over offers from Texas, Baylor, Michigan and TCU.
Sterns, 6'1″ and 173 pounds, snagged his LSU offer as the fourth commit in the 2018 class.