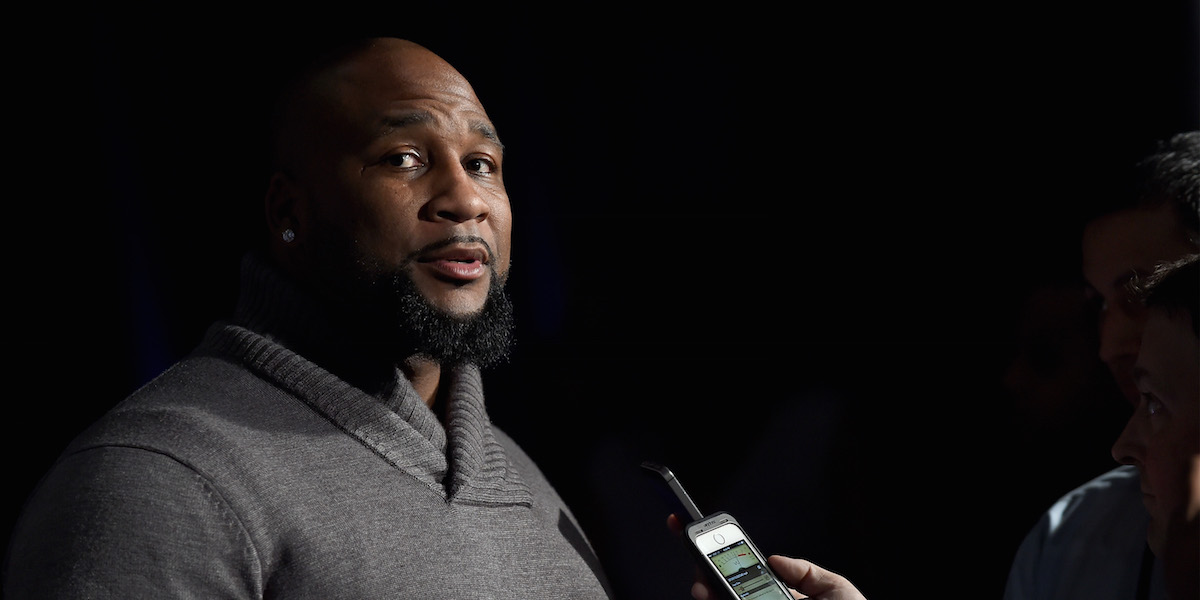 Cooper Neill/Getty Images for ESPN
DALLAS, TX - JANUARY 10: Former college and professional football player Marcus Spears attends the ESPN College Football Playoffs Night of Champions at Centennial Hall on January 10, 2015 in Dallas, Texas. (Photo by Cooper Neill/Getty Images for ESPN)
SEC Network analyst Marcus Spears, a former LSU and NFL standout, gave some harsh criticism for his alma matter during an episode of his show "Thinking Out Loud" this week.
"LSU fans, as an LSU alumnus, we aren't who we think we are," Spears said. "We've become a mediocre football team, and a middle-of-the-pack, very average college football program. We have to stop believing that we are one of those teams that at the end of the year is going to be standing tall."
LSU suffered a 37-7 loss to Mississippi State last week, which gives the Tigers a 25-16 record in conference play over the past five seasons.
"That's mediocre," he said. "We've got to stop thinking of LSU as what we thought LSU was. A 61 percent winning percentage over the last five years? We've got to do better.

"We are no longer a championship team."
Spears also noted that he believes LSU should have a "win now" mentality, rather than make excuses during Ed Orgeron's first full season as head coach.
Spears is clearly an alum who isn't here to put up with nonsense and wants to see his former school perform well. But he clearly understands where exactly they stand right now and that the program should have realistic views of itself.