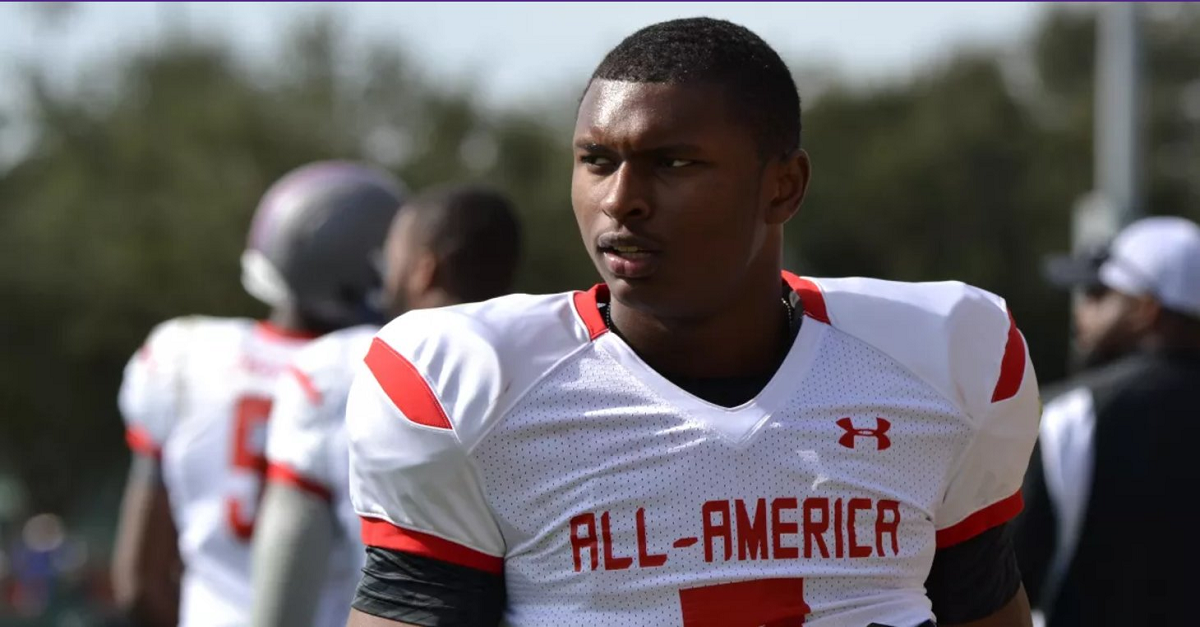 Twitter/@samspiegs
Twitter/@samspiegs
LSU's coaching was pretty excited when it landed the nation's top safety on campus in JaCoby Stevens. However, it looks like he won't be playing his preferred position as coach Ed Orgeron explained to the media on Monday. He said that the 6'2″, 214-pound athlete will be making a switch to the other side of the ball.
If LSU felt it was deep at the safety position then why they would go out and recruit the country's top safety to play at another spot on the field? Granted, he could make the transition should any injuries occur or there are unexpected losses during the season. This would be pretty tough though considering he would practice with the receivers all year and would have to get used to playing safety again.
He was ranked as the No. 19 overall recruit in the country by the 247Sports Composite and the No. 3 recruit in the state of Tennessee. The Tigers have quite a few defensive backs returning that saw action in all 12 games so it might be hard to break through that for Stevens even with his talent.
[h/t SEC Country]