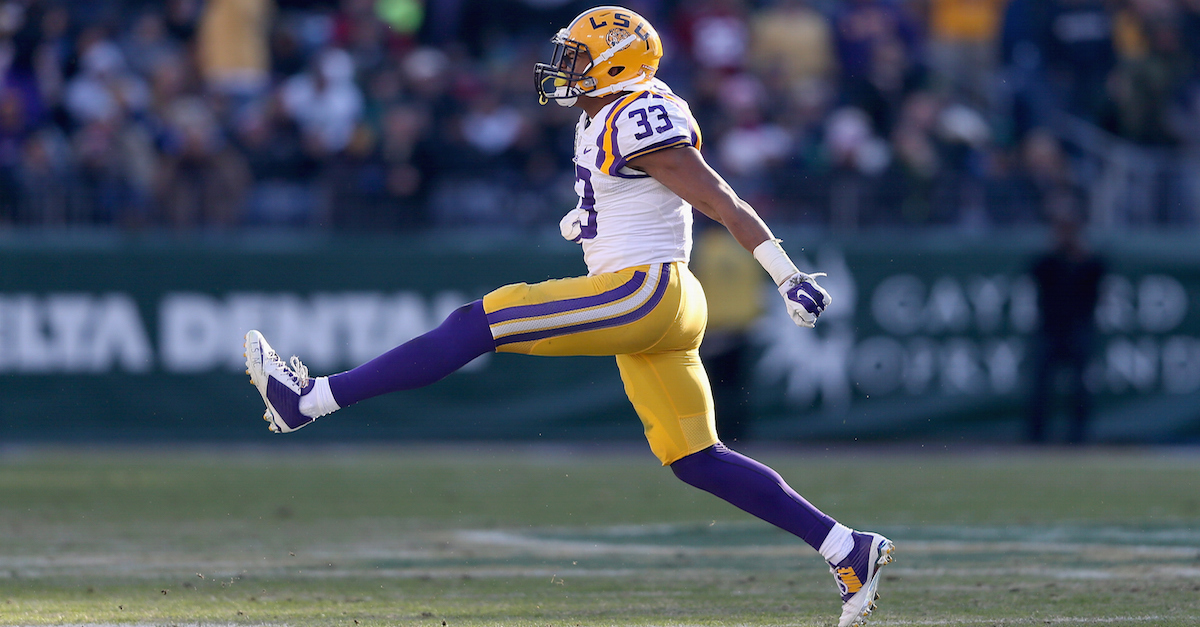 Andy Lyons/Getty Images
Chronic traumatic encephalopathy (CTE) is one of the biggest issues facing football today, as the brain disease continues to be diagnosed in former football players.
Former LSU safety — and first-round pick of the New York Jets — Jamal Adams was asked about his concerns about the disease, and he had a pretty blunt answer as a response: "If I had a perfect place to die, I would die on the field."
There are two trains of thought here that could apply to Adams here: either he doesn't understand the consequences of the disease, or he's resigned to the fact that football has proven over and over again that it is a dangerous sport and should be treated as such.
Either way, his response to the controversial situation was rather blunt, and is sure to rile up people on both sides of the argument right now.