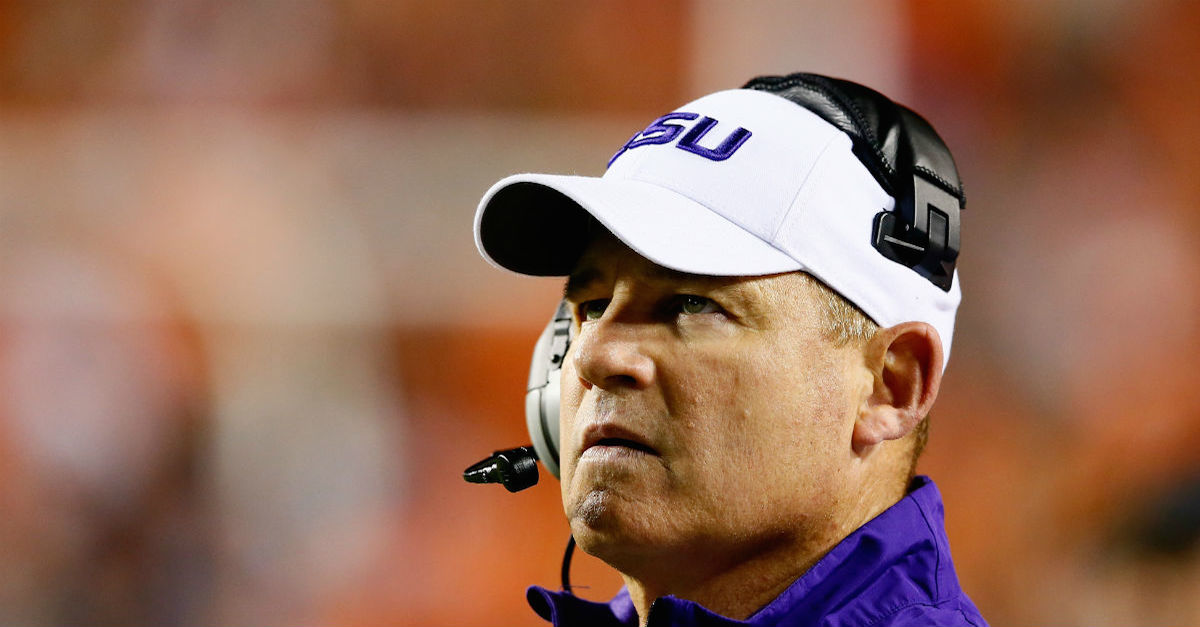 LSU head coach Les Miles lost a big-time commitment for the class of 2018. Four-star athlete Justin Watkins (6-foot-0, 165 pounds, North Marion High), who is the No. 2 ranked athlete in the 2018 class verbally decommitted from LSU on Tuesday morning.
"I want to open up all my options," Watkins said via 247Sports. "My mom is an LSU fan and I grew up liking them. I felt I made an early decision the day I got that offer and want to visit other places and see how everything is there, too."
Watkins, who verbally committed to the Tigers last spring, is planning on taking visits to Auburn this Saturday, and Florida State on the weekend of Feb. 27. Watkins told 247Sports that he likes FSU and Clemson best so far.
"I like both of those schools a lot," Watkins said. "I like both of those programs a lot."
With the decommitment, LSU's 2018 class has just four verbal commitments.