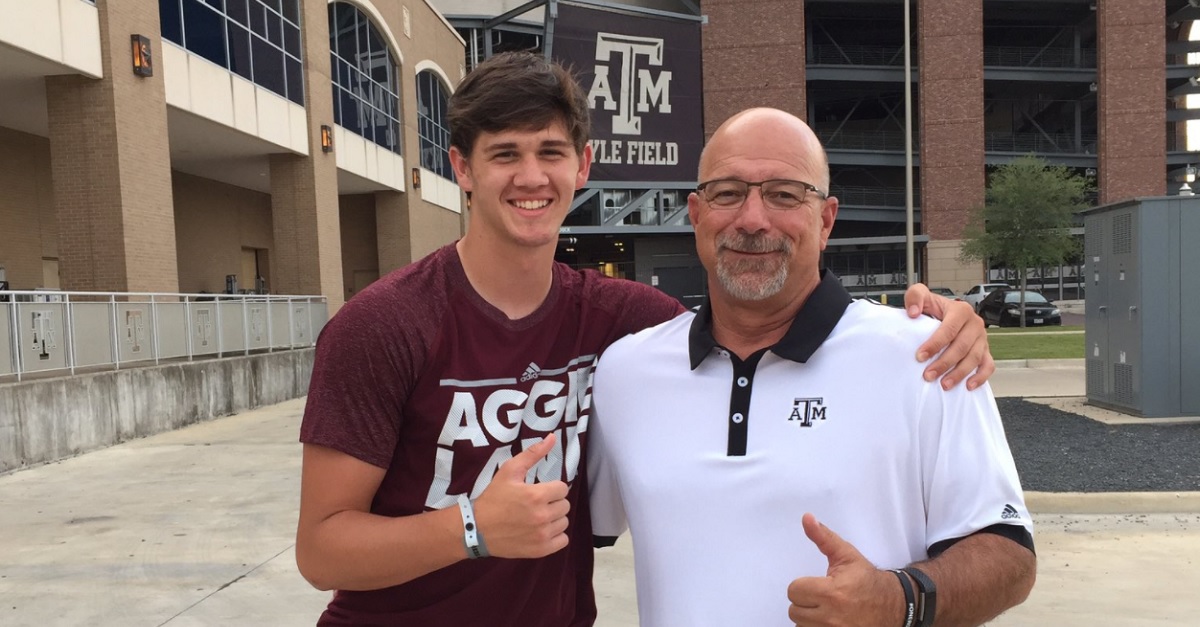 Grant Gunnell/Twitter
Grant Gunnell/Twitter
Well this one is going to put a scare into Texas A&M fans.
Four-star quarterback Grant Gunnell (6-foot-6, 212 pounds, Houston, TX) announced on Tuesday that he was decommitting from Texas A&M, although he did say in his announcement that the Aggies were still one of his top teams.
However, 247Sports is reporting that fresh off of his decommit, Gunnell will be taking an unofficial visit to LSU this weekend. According to 247Sports, this will be Gunnell's second visit to LSU.
LSU has long been searching for a superstar quarterback, and Gunnell could prove to be the next guy to give it his best shot in Baton Rouge. Gunnell is currently ranked as the No. 2 pro-style passer in the 247Sports Composite, and he is on the verge of a five-star ranking.
LSU currently has two former four-star quarterbacks on their roster with Myles Brennan and Lowell Narcisse.
As a junior at St. Pius X, Gunnell threw for nearly 5,000 yards and 61 touchdowns against just six interceptions. Gunnell had been committed to Texas A&M since June before he made the decision to decommit on Tuesday evening.