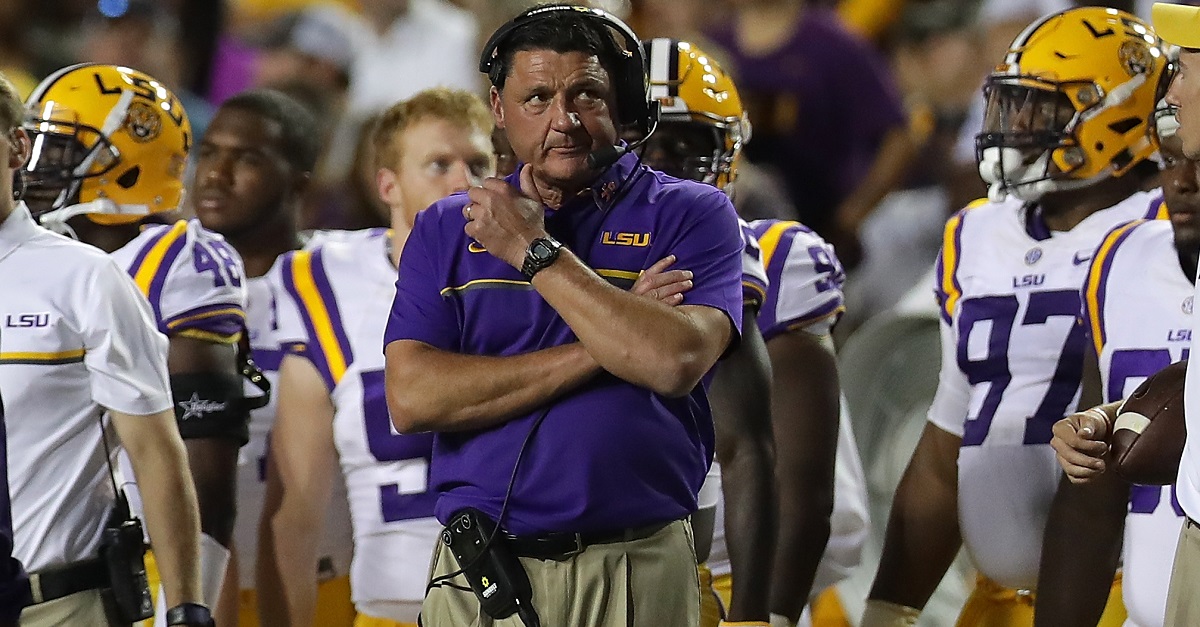 Chris Graythen/Getty Images
BATON ROUGE, LA - OCTOBER 01: Interim head coach Ed Orgeron watches the game against the Missouri Tigers at Tiger Stadium on October 1, 2016 in Baton Rouge, Louisiana. (Photo by Chris Graythen/Getty Images)
LSU coach Ed Orgeron hosts a weekly radio show where fans can call in and ask him about what's going on with the team among a myriad of other subjects. One person called in and thought he was being funny by making a joke about Houston coach Tom Herman giving his players a kiss on the cheek before they go into the stadium.
RELATED: LSU reportedly has one shocking name "near the top" of their coaching list
The caller asked if defensive line coach Pete Jenkins would fill the same role for LSU and Orgeron was not amused. "I think that's a stupid question," Orgeron said before the call was disconnected. That was really the first time Orgeron had shown any impatience with a caller and that guy probably feels a little stupid now.
RELATED: Tom Herman comments on potential contract extension with Houston
I would not have wanted to be there in person for the inevitable death stare he would have given that caller.
[h/t SEC Country]