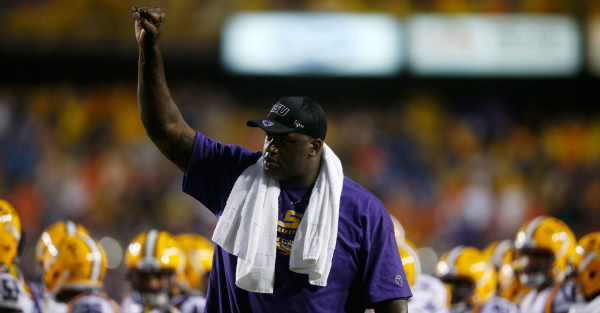 LSU legend and soon-to-be NBA Hall of Famer Shaquille O'Neal is not one to hold anything back. At the Los Angeles Lakers' 12th Annual All-Access at Staples Center on Monday, he made a few comments that will probably throw up some red flags for the NCAA.
O'Neal was a star at LSU for three seasons until he was drafted by the Orlando Magic first overall in the 1992 NBA Draft. It seems he quite enjoyed his time and he specifically mentioned getting paid, but of course said it in a joking voice.
He also joked about getting his son Shareef to go there when he heads to college in 2018.
We'll have some time to wait before young O'Neal goes to school, but if he chooses LSU the NCAA might have some investigating to do.
[h/t CollegeSpun]