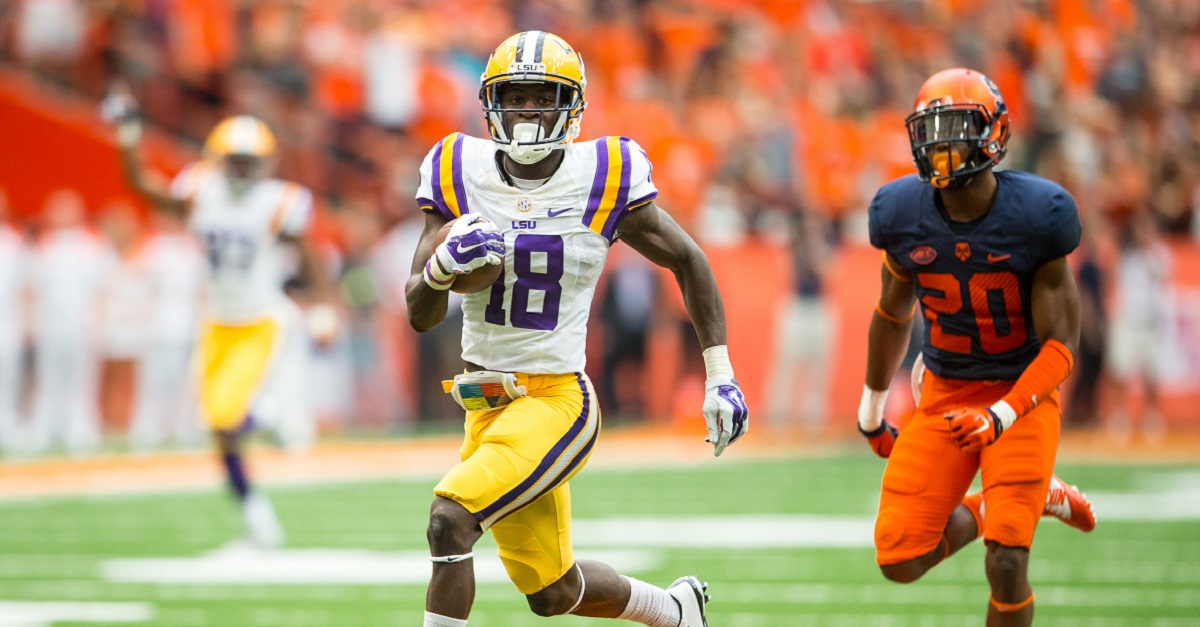 SYRACUSE, NY - SEPTEMBER 26: Tre'Davious White #18 of the LSU Tigers returns a punt for a touchdown to make the score 17-3 during the second half against the Syracuse Orange on September 26, 2015 at The Carrier Dome in Syracuse, New York. LSU defeats Syracuse 34-24. (Photo by Brett Carlsen/Getty Images)
Usually when a football player decides to come back for his senior season it means that he is trying to improve his NFL draft stock or is a guy who won't go to the NFL at all. However, LSU's Tre'Davious White has a way better reason for coming back to school as he is going to take advantage of a few extra meals.
RELATED: Tre'Davious White returns 67-yard punt for a TD
As reported by the Shreveport Times, White said at SEC Media Days that the chance to eat without paying a penny is valuable to him. ?I came back because of the opportunity to eat for free,? White told the Shreveport Times. ?I?m serious. We get to eat for free. We?re taken care of here. Free food. We really don?t have to pay for a lot of stuff. I love that.?
White served as a punt returner last year as well as playing cornerback and was projected as a first rounder in this past May's NFL Draft. He had 44 tackles last season as well. His education is pretty important too though as he will become the first person in his family to graduate college as well. But never underestimate how much weight the stomach holds in making decisions.
[h/t Saturday Down South]