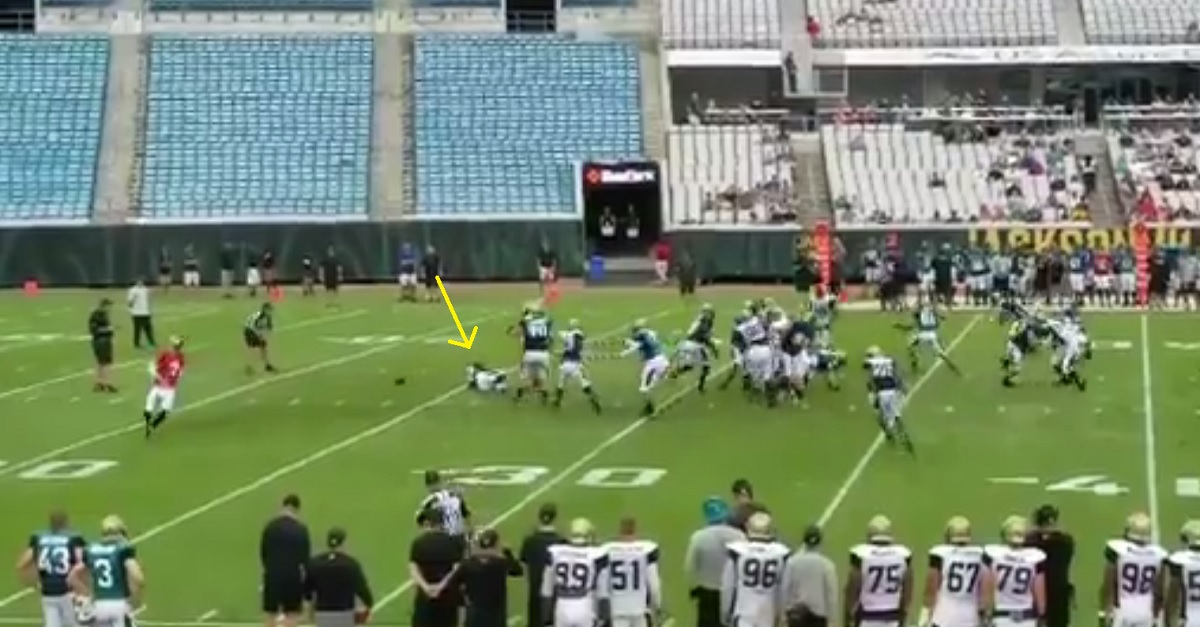 Twitter/@GaryCriswell
Jaguars running back Leonard Fournette should go on to have a fine career in the NFL, but boy, this hit was one way to get his NFL career started.
In Jags camp on Friday, Fournette got blown up by defensive lineman Sheldon Day on one play, forcing the ball loose and easily knocking Fournette to the ground.
Day is playing for his own spot on the team, of course, and if he keeps blowing up plays like that… he'll probably have a spot. Day was drafted by the Jaguars in the fourth round out of Notre Dame last year, and he mostly played in a reserve role on the season recording six tackles and one sack.
The good news for Fournette: it's only up from here.