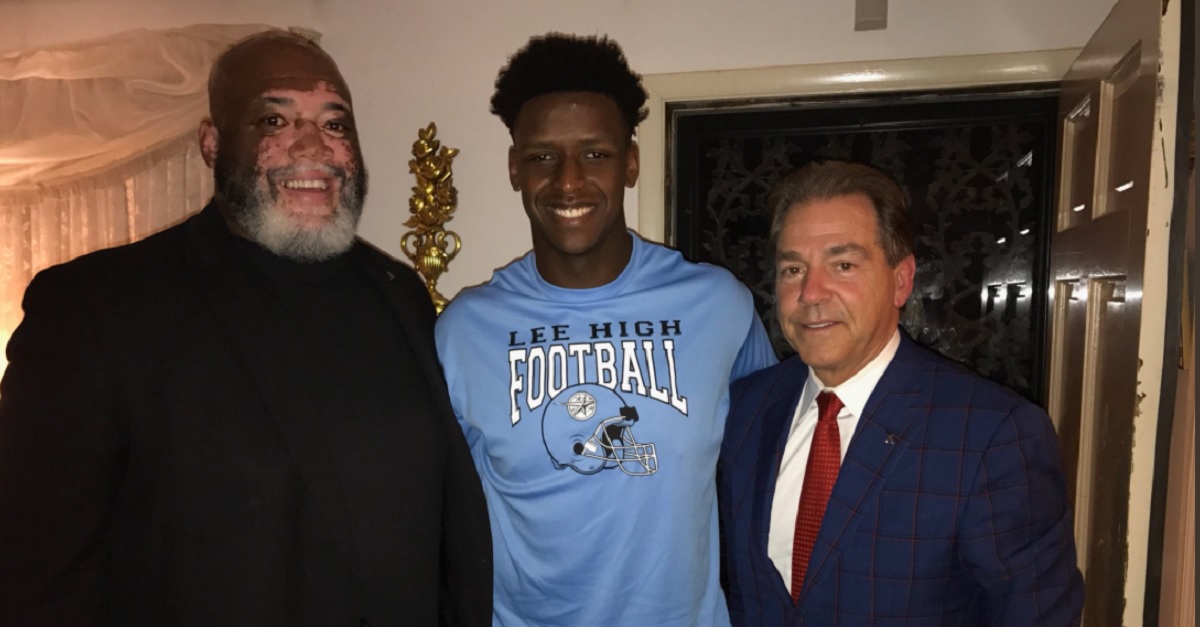 @malik_langham/Twitter
Malik Langham, a four-star defensive end prospect, has eliminated one SEC school and has narrowed his list down to just three programs.
With Tennessee, Alabama, Auburn and Florida all on his last list, one of those power programs had to be given the boot. With National Signing Day looming, unfortunately for faithful Vols fans, Tennessee has been kicked to the curb.
According to 247Sports, it is now either Alabama, Auburn, or Florida.
"I will just go home and watch the Super Bowl today and we will talk about it with my family tomorrow about everything and make the best decision for us," Langham told 247Sports on Sunday.
The talented DE has been taking his entire recruiting process well. While many others consider it a burden, Langham has clearly found the joy in traveling.
"It's been very crazy and just being an in-state kid you get Alabama and then Auburn and to have been to Notre Dame, been to Florida, and Vanderbilt. It's been crazy but it's been a fun couple of weeks."
Langham is expected to make his formal commitment on Wednesday.
The Huntsville native ranks as the No. 18 strong-side defensive end, No. 11 player from the state of Alabama for the 2018 national recruiting cycle, according to the 247Sports Composite.