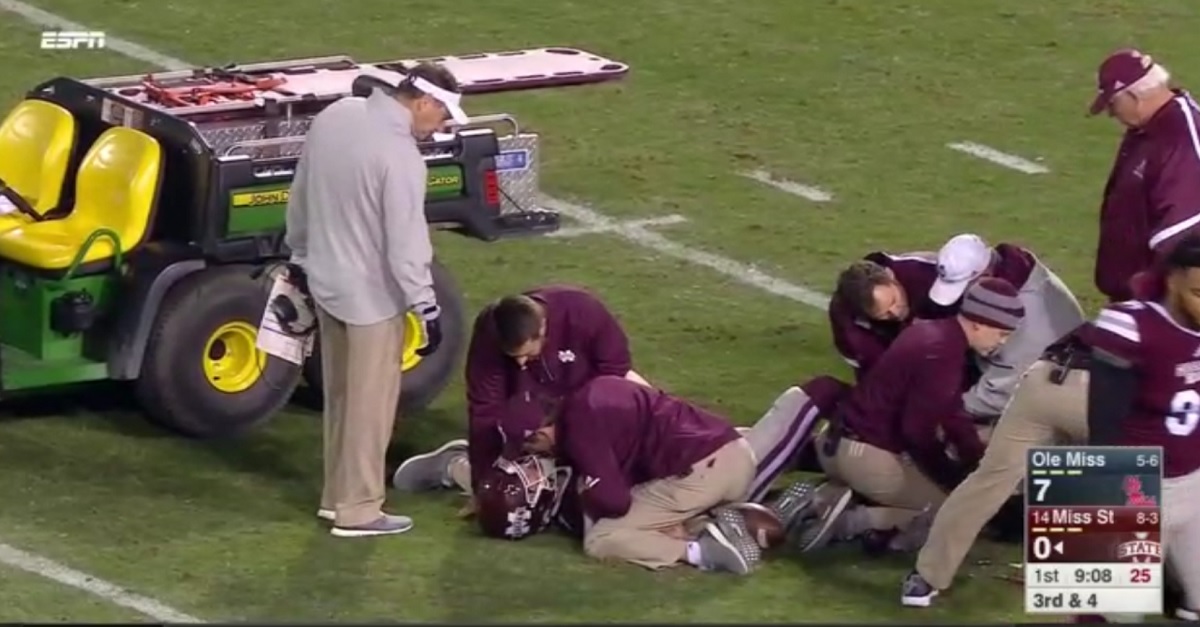 Clippit/Screenshot
Mississippi State quarterback Nick Fitzgerald was in the midst of a pretty decent 2017 season when he suffered one of the more gruesome leg injuries you'll see.
No, it wasn't a Gordon Hayward or Joe Theisman level injury, but it was still absolutely brutal — perhaps not at first glance, but certainly in the aftermath:
Watch below if you can stomach it:
The result of Fitzgerald's injury was ultimately a dislocated ankle that required surgery, and now, just a month later, the quarterback has finally made it back to practice.
This, according to the team's official Twitter account:
It's worth noting that it's not like Fitzgerald is suited up and ready to go, but considering the fact that the injury happened in late November — and how bad it initially appeared to be — it's great to see Fitzgerald back on the field.
Sure, it would be even better to see him shed the boot and throw on some pads, but the Mississippi State quarterback needs to take it one step at a time — both literally and figuratively — in order to make a full comeback.
This was a good first step.