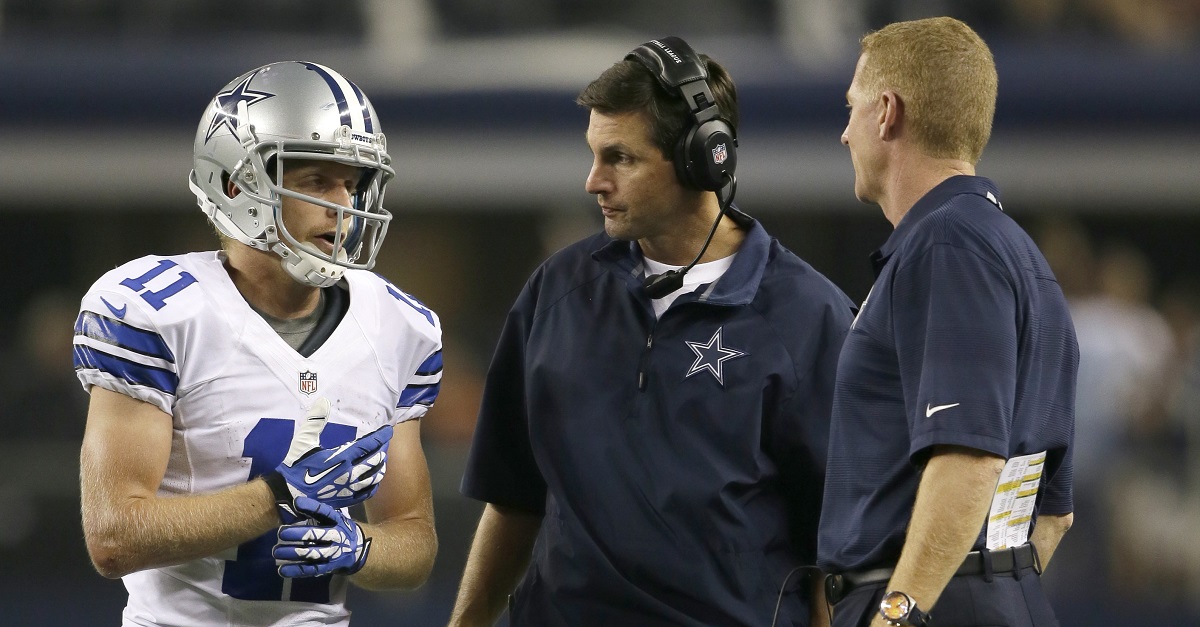 AP Photo/Tony Gutierrez
Dallas Cowboys wide receiver Cole Beasley (11) talks with wide receivers coach Derek Dooley, center, and Dallas head coach Jason Garrett during the second half of a preseason NFL football game Thursday, Aug. 29, 2013, in Arlington, Texas. (AP Photo/Tony Gutierrez)
Former Tennessee head coach — and most recently Dallas Cowboys wide receivers coach — Derek Dooley is heading back to college.
On Friday, Missouri football announced that Dooley had been hired as the school's new offensive coordinator and quarterbacks coach.
From Missouri's press release.
COLUMBIA, Mo. – University of Missouri Head Football Coach Barry Odom has added veteran coach Derek Dooley to his staff, as announced today. Dooley, who has been part of record-setting offenses all throughout his 20-year coaching career – including six years of collegiate head coaching experience, will take over as Mizzou's offensive coordinator and quarterbacks coach. Details of Dooley's contract will be released once fully executed, along with the completion of human resources procedures.

"I'm excited for our football program, Derek brings tremendous energy, knowledge and experience to our staff," said Odom. "He will do a great job of mentoring our student-athletes in all areas of their lives, and I know he will add great benefit and loyalty to our staff room with his experiences he's gained over his career. His football knowledge and offensive beliefs are in line with what will make Mizzou very successful. We have a great foundation to build on and along with the rest of the offensive staff we will put our kids in position to be their very best. I'm very happy to welcome the Dooley family to our organization!"
Dooley was formerly a head coach at Louisiana Tech and Tennessee. Dooley was 15-21 (4-19 SEC) during his three-year tenure with the Vols.