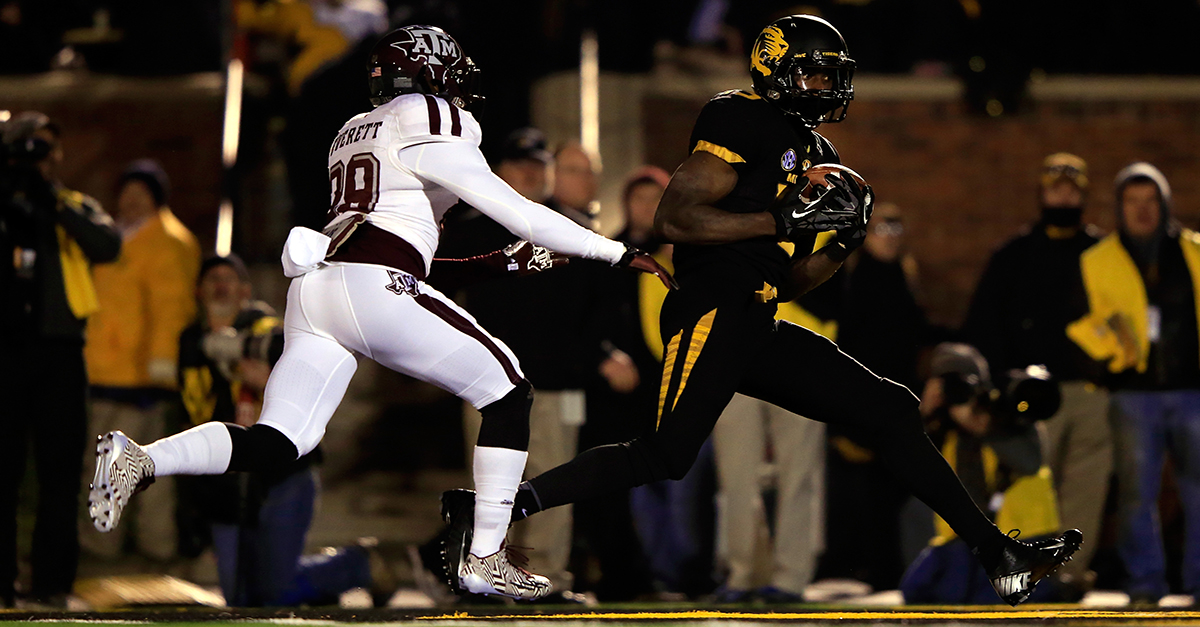 Jamie Squire/Getty Images
Former Missouri wide receiver Dorial Green-Beckham, whose promising college career was cut short by numerous legal issues, was arrested early Saturday morning, according to the Missouri State Highway Patrol?s website.
According to the website, Green-Beckham was arrested for DWI, failure to display plates and a window tint violation after being pulled over in Springfield, Missouri.
The former No. 1 overall prospect was reportedly released following the arrest, but will be scheduled to appear in court.
Beckham enjoyed a promising start to his college career during his first two seasons at Missouri. As a sophomore, he was among the top-10 SEC wide receivers in each major statistical category, which included tying Texas A&M's Mike Evans for a conference best 12 touchdowns, as well as 883 yards on 59 receptions in 2013.
However, he was dismissed from the Tigers football team after being arrested twice for marijuana offenses, as well an incident involving alleged violence against a woman, although he was never charged for the latter.
Green-Beckham transferred to Oklahoma in 2014, but was forced to sit out one season per NCAA transfer rules and spent the season on the scout team. He declared for the NFL Draft the following season and was selected by the Tennessee Titans in the second-round at No. 40 overall.
So far, Green-Beckham has failed to live up to his potential at the professional level, having been traded by the Titans to the Philadelphia Eagles during his second season and not appearing in a game since 2016.