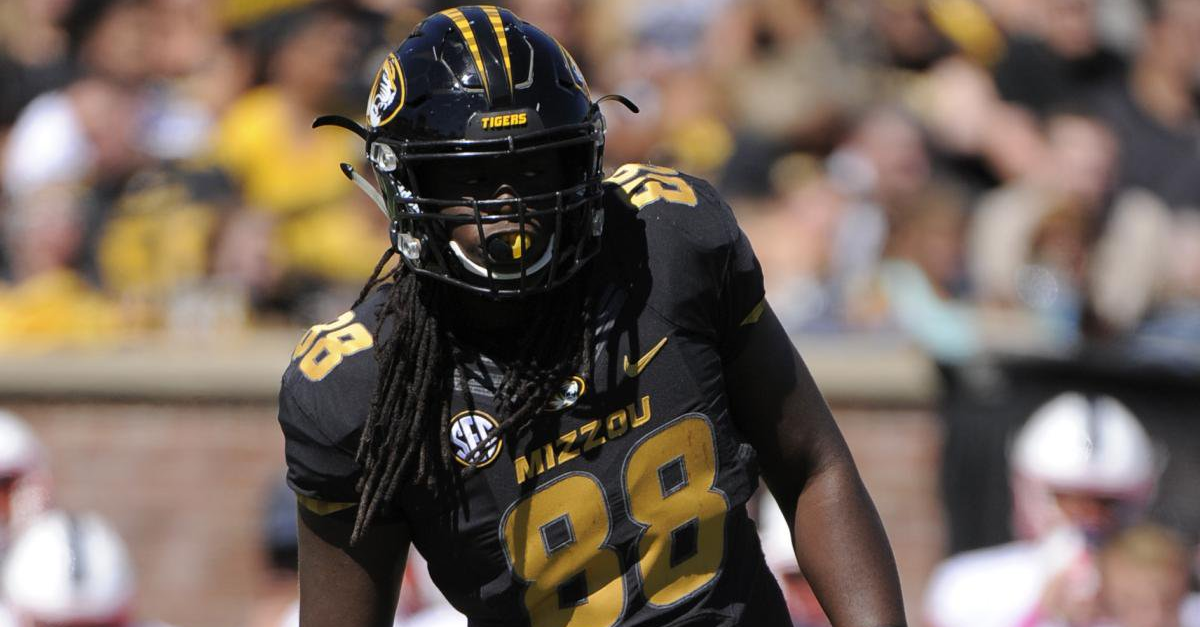 @mizzou_fb_fanly/Twitter
@mizzou_fb_fanly/Twitter
Missouri junior defensive end Nate Howard was already on suspension for getting arrested back in June on felony drug charges. He was arrested on suspicion of possession of a controlled substance and suspicion of marijuana possession when police found illegal mushrooms and marijuana in the vehicle he was driving. Now he's being arrested a second time this offseason for failing to appear in court for a speeding ticket he received according to the St. Louis-Post Dispatch.
Howard had a ticket arraignment scheduled for last Thursday for a misdemeanor speeding ticket filed back in March. He didn't pay the ticket for $121 or appear in court to contest the charge, according to online court records. His next court date is Aug. 24 for his felony drug possession case. Howard has been charged with a class D felony for possession of a controlled substance.
Missouri has suspended him indefinitely from the team and that is their practice for anyone who faces a felony charge. He has 15 career tackles in 15 career games and is not currently listed on the 105-man roster.
[h/t Saturday Down South]