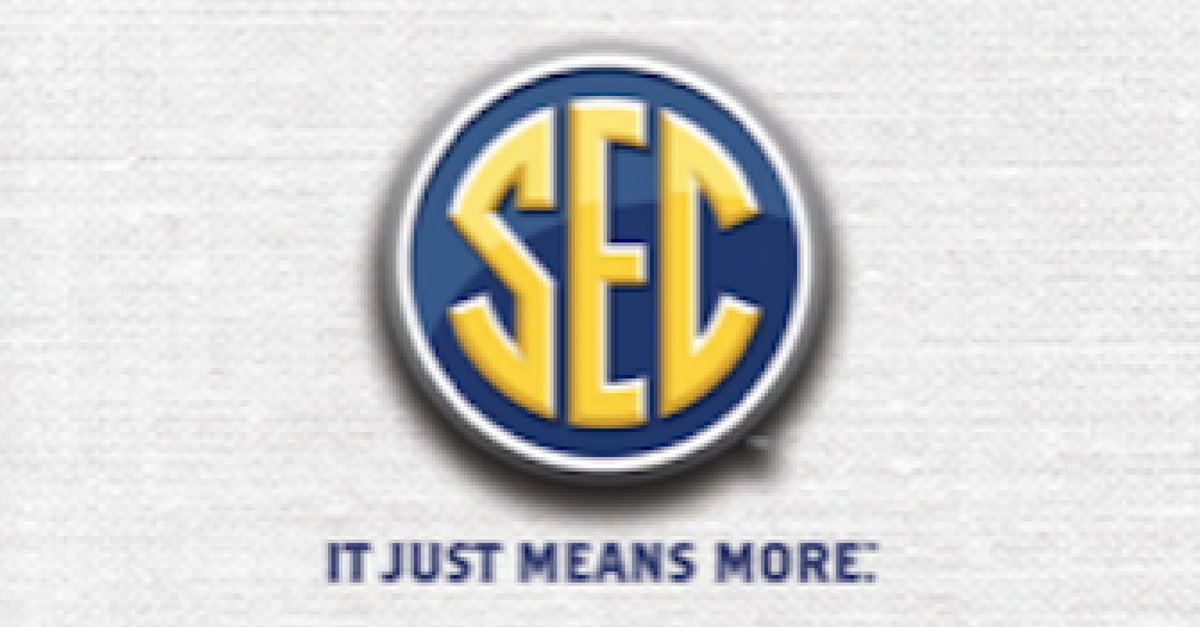 SEC Media Days are officially underway at the College Football Hall of Fame in Atlanta and it's about to be a full week of pure chaos talking about the conference responsible for nine of the last 12 national championships.
One of the first topics of conversation, of course, is the new media guide covers.
It has become a weird tradition to follow, but it is always great to see what schools and sports information directors come up to be the official poster for the upcoming season.
Mad props to each school for spending countless hours on this project and to Saturday Down South for providing pictures for every Media Guide cover for all 14 programs.
So now, Brett Regan and John Duffley will debate which cover is the best of the bunch:
Brett's Winner: LSU
In looking for a media guide with a clean, simple design, there is no doubt LSU made the best first impression. It might be a personal preference thing, but this one checks off all of the boxes. Of course putting a star athlete on the cover could certainly be marketable and memorable, but so is that singular, nameless athlete wearing No. 18 looking off into the distance with a dope visor and the latest swag for the Tigers.
Speaking of Tigers, Auburn was probably a close second here. Georgia's is strong, too. Texas A&M going all in with Jimbo Fisher is creative as well. Yet, it is LSU that takes it here.
John's Winner: South Carolina
Woooo boy, South Carolina BROUGHT IT for SEC Media Days. While the Gamecocks are projected to hover somewhere around a 7-5 record when the season ends, you wouldn't be able to tell by this cover. Quarterback Jake Bentley leading a flying-V of South Carolina players is tough. Now, put them on a football field shaped in the likeness of the entire state of SC? The Gamecocks easily win SEC Media Days with this cover.
In good spirits, though, shoutout to Ole Miss for their cover. Playing in the same realm as South Carolina, the four players popping out of the Mississippi state outline means one thing: when you play the Rebels, you're facing the entire state.