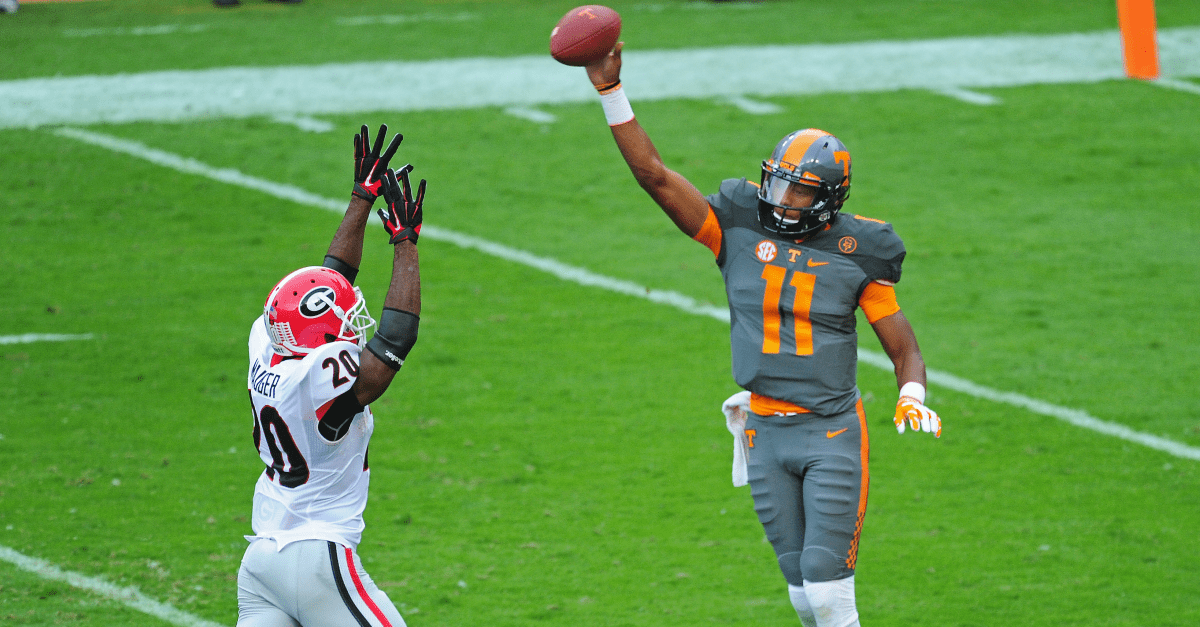 It's June, which means it's time for preseason predictions and teams to be made. AL.com released its offensive preseason first-team list — as voted on by the Sports Information Directors from each school — for the SEC and there are some not-so-surprising names on here.
Quarterback: Senior Josh Dobbs, Tennessee
Running Back: Junior Leonard Fournette, LSU & Junior Nick Chubb, Georgia
Wide Receiver: Sophomore Calvin Ridley, Alabama & Sophomore Christian Kirk, Texas A&M
Tight End: Senior O.J. Howard, Alabama
Offensive Tackle: Junior Cam Robinson, Alabama & Senior Dan Skipper, Arkansas
Offensive Guard: Senior Greg Pyke, Georgia & Senior Dylan Wiesman, Tennessee
Center: Senior Brandon Kublanow, Georgia
Punter: Junior J.K. Scott, Alabama
RELATED: Here's the 2015 All-SEC teams
It's pretty surprising that Tennessee quarterback Josh Dobbs beat out Ole Miss senior Chad Kelly for the QB spot considering how great Kelly played last season with over 4,000 yards passing and 31 touchdowns thrown. Is there some Ole Miss bias going on here or do the SIDs really think Dobbs is the better QB?
The running backs of Fournette and Chubb really can't be debated, but Jalen Hurd has to be a close third. Bama's Howard really came onto the scene with a superb performance in the title game against Clemson where he had over 200 yards receiving and two touchdowns so his spot on the list makes sense.
All the other positions seem to make sense, but you can surely make an argument for a few other guys to get consideration at receiver like Florida's Antonio Callaway and LSU's Malachi Dupre.
[h/t Saturday Down South]